Tata Steel and Thyssenkrupp joint venture looks to be off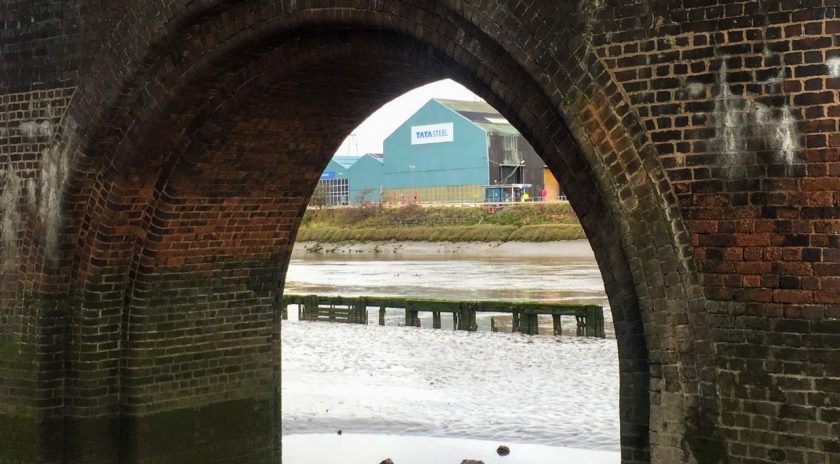 This article is old - Published: Friday, May 10th, 2019
Tata Steel – the owner of Shotton steelworks – said today that a planned merger with German steelmaker Thyssenkrupp has been abandoned after the EU indicated it would block the move. ‌​‌‌‌​‌‌‍‌​‌‌‌​‌​‍‌​‌‌‌​‌​
The two agreed to combine their steel operations in 2017 to create the second-largest steelmaker in Europe, behind ArcelorMittal. ‌​‌‌‌​‌‌‍‌​‌‌‌​‌​‍‌​‌‌‌​‌​
EU antitrust regulators are concerned that the deal would lead to less choice and higher prices for steel. ‌​‌‌‌​‌‌‍‌​‌‌‌​‌​‍‌​‌‌‌​‌​
Neither Thyssenkrupp nor Tata were prepared to make the concessions necessary to get their planned merger passed by the EU Commission. ‌​‌‌‌​‌‌‍‌​‌‌‌​‌​‍‌​‌‌‌​‌​
A statement from Tata Steel says: ‌​‌‌‌​‌‌‍‌​‌‌‌​‌​‍‌​‌‌‌​‌​
"The Commission today discussed the proposed joint venture with both thyssenkrupp and Tata Steel. ‌​‌‌‌​‌‌‍‌​‌‌‌​‌​‍‌​‌‌‌​‌​
Based on the feedback received from the Commission, it is increasingly clear that the Commission is not intending to clear the proposed joint venture as it expects substantial remedies in the form of sale of assets of the proposed venture." ‌​‌‌‌​‌‌‍‌​‌‌‌​‌​‍‌​‌‌‌​‌​
Both parties have been in intense engagement with all regulatory authorities and in particular the Commission to seek clearance. ‌​‌‌‌​‌‌‍‌​‌‌‌​‌​‍‌​‌‌‌​‌​
"Based on the Statement of Objections published by the Commission, a comprehensive package of remedies was offered covering all the areas of concern highlighted by the Commission. ‌​‌‌‌​‌‌‍‌​‌‌‌​‌​‍‌​‌‌‌​‌​
However, the feedback from the Commission based on the market test it has undertaken suggests that it is unlikely to clear the proposal in spite of the significant remedies offered." Tata said. ‌​‌‌‌​‌‌‍‌​‌‌‌​‌​‍‌​‌‌‌​‌​
Hans Fischer, CEO of Tata Steel's European operations said: "Our strategy is to be the leading and most sustainable flat steel company in Europe with a strong focus on delivering value, especially for our customers, our employees and our shareholders. This strategy will continue to guide us and I'm confident we will chart a strong path forward for all our stakeholders." ‌​‌‌‌​‌‌‍‌​‌‌‌​‌​‍‌​‌‌‌​‌​
Commenting Unite national officer for steel Tony Brady said: "Unite will be pressing the board of Tata over its plans for Tata Steel in the wake of news that the proposed joint venture with ThyssenKrupp is effectively off. ‌​‌‌‌​‌‌‍‌​‌‌‌​‌​‍‌​‌‌‌​‌​
"Tata Steel's workforce has been on a rollercoaster of uncertainty for several years. When we meet the Tata board we will be telling it that it is a ride that has to end and demanding assurances over jobs and investment. ‌​‌‌‌​‌‌‍‌​‌‌‌​‌​‍‌​‌‌‌​‌​
Tata Steel's workforce has made great sacrifices to secure a future for the steelmaker. It would be a betrayal if their livelihoods were now put at risk because of this doomed joint venture. ‌​‌‌‌​‌‌‍‌​‌‌‌​‌​‍‌​‌‌‌​‌​
Tata Steel needs to give workers the assurances that their futures are secure. The government must stand ready to step in with assistance for Tata Steel and play its part too. ‌​‌‌‌​‌‌‍‌​‌‌‌​‌​‍‌​‌‌‌​‌​
Sky high energy costs are leaving steelmakers competing with their European competitors with one hand tied behind their backs. ‌​‌‌‌​‌‌‍‌​‌‌‌​‌​‍‌​‌‌‌​‌​
The government can and should go further in supporting the wider steel industry with help on business rates and high energy costs, while putting UK steel at the heart of major infrastructure and ensuring projects like the Royal Navy's new Fleet Solid Ships are built in the UK using UK steel." ‌​‌‌‌​‌‌‍‌​‌‌‌​‌​‍‌​‌‌‌​‌​
Roy Rickhuss, General Secretary of the steelworkers' trade union Community, said: ‌​‌‌‌​‌‌‍‌​‌‌‌​‌​‍‌​‌‌‌​‌​
"This is obviously a major development that raises as many questions as answers. ‌​‌‌‌​‌‌‍‌​‌‌‌​‌​‍‌​‌‌‌​‌​
It's important that there are no kneejerk reactions by Tata Steel in response to this development. Now is the time for calm heads and a clear focus on the future of Tata Steel Europe. ‌​‌‌‌​‌‌‍‌​‌‌‌​‌​‍‌​‌‌‌​‌​
It's vital that the business is kept intact and the right steps are taken to safeguard jobs and continue investment to ensure a sustainable future. Sadly, this may mean yet another period of uncertainty for steelworkers and their families. ‌​‌‌‌​‌‌‍‌​‌‌‌​‌​‍‌​‌‌‌​‌​
Community will continue to hold the company to account and to the commitments that have been made to the workforce." ‌​‌‌‌​‌‌‍‌​‌‌‌​‌​‍‌​‌‌‌​‌​
Economy Secretary Ken Skates said: "News that the proposed merger between Tata and Thyssekrupp will now not go ahead is clearly very concerning for everyone involved. ‌​‌‌‌​‌‌‍‌​‌‌‌​‌​‍‌​‌‌‌​‌​
I am seeking an urgent conversation with Tata this afternoon to establish what this will mean for Tata Steel Europe and their plants in Wales. ‌​‌‌‌​‌‌‍‌​‌‌‌​‌​‍‌​‌‌‌​‌​
The Welsh Government will continue to do all it possibly can to protect steel production and steel jobs here in Wales." ‌​‌‌‌​‌‌‍‌​‌‌‌​‌​‍‌​‌‌‌​‌​
‌​‌‌‌​‌‌‍‌​‌‌‌​‌​‍‌​‌‌‌​‌​
Spotted something? Got a story? Send a Facebook Message | A direct message on Twitter | Email: News@Deeside.com
---
Latest News
Five new industrial units will capitalise on the growing logistics sector and bring 1,000 new jobs to Deeside
---