Random Act of Kindess Day: Deeside based Iceland partners with Aunt Bessie to give away free roast dinners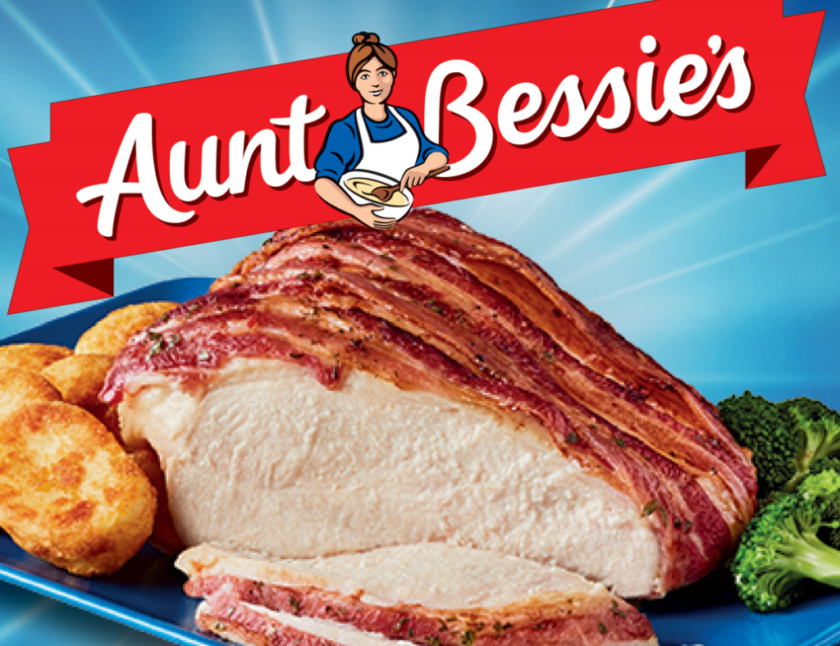 Deeside-based frozen food retailer, Iceland, and The Food Warehouse have partnered with Aunt Bessie's to launch an initiative that allows store staff to randomly give away free roast dinners to customers both in-store and online. ‌​‌‌‌​‌‌‍‌​‌‌‌​‌​‍‌​‌‌‌​‌​
The initiative is part of a celebration of Random Acts of Kindness Day, taking place on 17th February 2023. ‌​‌‌‌​‌‌‍‌​‌‌‌​‌​‍‌​‌‌‌​‌​
From Monday 13th February until Friday 17th February, customers who purchase the £12 Aunt Bessie's roast bundle either at the tills or online checkout could be selected at random to receive the bundle for free. ‌​‌‌‌​‌‌‍‌​‌‌‌​‌​‍‌​‌‌‌​‌​
Store staff, who know Iceland's customers best, have been given permission to give away roasts to local customers. ‌​‌‌‌​‌‌‍‌​‌‌‌​‌​‍‌​‌‌‌​‌​
Customers at an Iceland store in Prestwich, Greater Manchester, were some of the first to be selected to receive the bundle. Recipients of the surprise gift expressed their delight and gratitude. ‌​‌‌‌​‌‌‍‌​‌‌‌​‌​‍‌​‌‌‌​‌​
"It was such a nice surprise," said June Burrows, 52 years old. "This will make a lovely meal for me and the kids – I can't wait!" ‌​‌‌‌​‌‌‍‌​‌‌‌​‌​‍‌​‌‌‌​‌​
TV nutritionist, Dale Pinnock, recently partnered with Iceland as part of the supermarket's mission to Save Hot Dinners. ‌​‌‌‌​‌‌‍‌​‌‌‌​‌​‍‌​‌‌‌​‌​
Research has revealed that over 53% of Brits plan on reducing the number of hot dinners they eat or cutting them out completely due to the cost of living. ‌​‌‌‌​‌‌‍‌​‌‌‌​‌​‍‌​‌‌‌​‌​
Pinnock emphasises the importance of hot meals for a healthier life, as many nutrients become much more available to the body once food is cooked and warm meals can help to elevate core body temperature and keep people warm during colder months. ‌​‌‌‌​‌‌‍‌​‌‌‌​‌​‍‌​‌‌‌​‌​
An Iceland spokesperson said, "Random Acts of Kindness Day is a great way to celebrate our communities, but we want to extend our 'random roasts of kindness' for a little longer than one day." ‌​‌‌‌​‌‌‍‌​‌‌‌​‌​‍‌​‌‌‌​‌​
They added that they were proud of the fantastic store staff who knew their customers best and hoped the initiative would bring smiles to many faces. ‌​‌‌‌​‌‌‍‌​‌‌‌​‌​‍‌​‌‌‌​‌​
Customers who purchased the Aunt Bessie's deal online will find out on Random Acts of Kindness Day if they are receiving the money back as a refund. ‌​‌‌‌​‌‌‍‌​‌‌‌​‌​‍‌​‌‌‌​‌​
‌​‌‌‌​‌‌‍‌​‌‌‌​‌​‍‌​‌‌‌​‌​
The Aunt Bessie's £12.00 bundle includes: ‌​‌‌‌​‌‌‍‌​‌‌‌​‌​‍‌​‌‌‌​‌​
  ‌​‌‌‌​‌‌‍‌​‌‌‌​‌​‍‌​‌‌‌​‌​
Buy any 1 Joint: ‌​‌‌‌​‌‌‍‌​‌‌‌​‌​‍‌​‌‌‌​‌​
Aunt Bessie's Chicken Crown with Bacon (£8.00, 850g)
Aunt Bessie's Turkey Joint with Bacon (£8.00, 700g)
Aunt Bessie's Honey Glazed Gammon Joint (£8.00, 1kg)
Aunt Bessie's Crackling Pork Leg Joint (£8.00, 1kg)
 Buy any 3 Sides or Desserts: ‌​‌‌‌​‌‌‍‌​‌‌‌​‌​‍‌​‌‌‌​‌​
Aunt Bessie's Crispy and Fluffy Roasties (£2.00, 600g)
Aunt Bessie's Honey Roast Parsnips (£2.50, 500g)
Aunt Bessie's Mashed Potatoes (£2.25, 650g)
Aunt Bessie's Carrot and Swede Mash (£2.50, 500g)
Aunt Bessie's Cauliflower Cheese (£2.65, 380g)
Aunt Bessie's 12 Golden Yorkshire Puddings (£2.00, 12pk)
Aunt Bessie's 12 Sage & Onion Stuffing Balls (£2.00, 12pk)
Aunt Bessie's Apple Crumble (£1.75, 500g)
Aunt Bessie's Bramley Apple Pie (£1.75, 550g)
Aunt Bessie's Sticky Toffee Pudding (£1.75, 300g)
Aunt Bessie's Jam Roly Poly (£1.75, 300g)
‌​‌‌‌​‌‌‍‌​‌‌‌​‌​‍‌​‌‌‌​‌​
Spotted something? Got a story? Send a Facebook Message | A direct message on Twitter | Email: News@Deeside.com
---
Latest News
---