Public consultation launched on banning smacking in Wales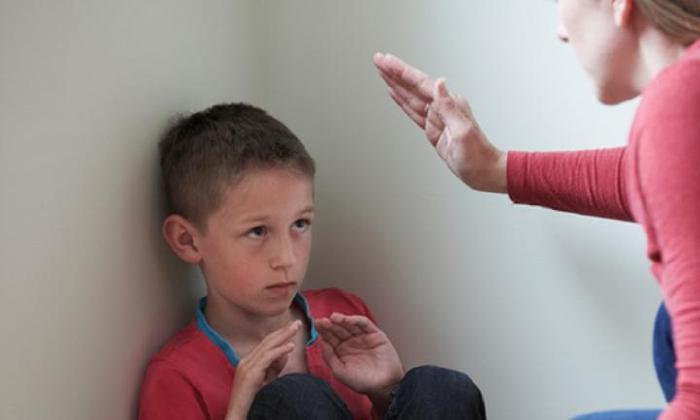 This article is old - Published: Tuesday, Jan 9th, 2018
Parents and carers could be banned from smacking children under legislation proposed by the Welsh government.
People in Wales are now set to be asked their views on the Welsh government's plans to ban the smacking of children. ‌​‌‌‌​‌‌‍‌​‌‌‌​‌​‍‌​‌‌‌​‌​
If implemented, the ban would make Wales the second area of the UK to end the physical punishment of children after the Scottish Government announced its plans to remove the defence of "justifiable assault" in Scots law, which allows parents to use physical punishment to admonish a child. ‌​‌‌‌​‌‌‍‌​‌‌‌​‌​‍‌​‌‌‌​‌​
In Wales, the government plans to remove the defence of reasonable punishment to the offences of battery and assault. ‌​‌‌‌​‌‌‍‌​‌‌‌​‌​‍‌​‌‌‌​‌​
Launching a 12-week consultation on the issue on Tuesday, the minister for children and social care, Huw Irranca-Davies, said the ban would be part of a wider package of measures to support children to have the best start in life. ‌​‌‌‌​‌‌‍‌​‌‌‌​‌​‍‌​‌‌‌​‌​
The proposed legislation would not result in the creation of a new offence but would instead remove a defence to the existing offences of assault and battery, meaning an adult looking after a child would no longer be able to use physical or corporal punishment against them. ‌​‌‌‌​‌‌‍‌​‌‌‌​‌​‍‌​‌‌‌​‌​
Mr Irranca-Davies added: "As a parent of three boys myself, I know being a parent can sometimes be a challenging experience. ‌​‌‌‌​‌‌‍‌​‌‌‌​‌​‍‌​‌‌‌​‌​
Children do not come with an instruction manual and sometimes parents need guidance and support to help them raise healthy and happy children. ‌​‌‌‌​‌‌‍‌​‌‌‌​‌​‍‌​‌‌‌​‌​
He said it was now known that physical punishment could have "negative long-term impacts on a child's life chances" and was an "ineffective punishment". ‌​‌‌‌​‌‌‍‌​‌‌‌​‌​‍‌​‌‌‌​‌​
An NSPCC Cymru / Wales spokesman said:
"The NSPCC has long campaigned for children in Wales to have the same protection against assault as adults so we welcome the steps being taken towards removing the defence of 'reasonable punishment'. ‌​‌‌‌​‌‌‍‌​‌‌‌​‌​‍‌​‌‌‌​‌​
Doing so is a common-sense move which is about fairness and equality for children. ‌​‌‌‌​‌‌‍‌​‌‌‌​‌​‍‌​‌‌‌​‌​
It is wrong that a defence which does not exist in a case of common assault against an adult can be used to justify striking a child. ‌​‌‌‌​‌‌‍‌​‌‌‌​‌​‍‌​‌‌‌​‌​
Closing this loophole will bring Wales in line with dozens of countries around the world and finally give our children equal protection under the law." ‌​‌‌‌​‌‌‍‌​‌‌‌​‌​‍‌​‌‌‌​‌​
Sally Holland, Children's Commissioner for Wales, said:
"I said on the day I was appointed that I would work to give children the same protection in the law as adults. This consultation, for me, demonstrates a significant step forward in Welsh Government's commitment to protecting children. If accepted, this will see Wales leading the way yet again in protecting children's rights. ‌​‌‌‌​‌‌‍‌​‌‌‌​‌​‍‌​‌‌‌​‌​
There has been a lot of misinformation circulating during debates about this topic over recent months. Here are the facts: Welsh Government does not want to create a new criminal offence. ‌​‌‌‌​‌‌‍‌​‌‌‌​‌​‍‌​‌‌‌​‌​
Welsh Government does not want to criminalise parents. What Government does want to do is to ensure children living in Wales are afforded the same protection in the law as adults. Hitting or smacking a child is never loving or caring. I see no reasonable arguments against the ambition of this consultation. ‌​‌‌‌​‌‌‍‌​‌‌‌​‌​‍‌​‌‌‌​‌​
This consultation explains carefully and in detail the research evidence on the negative effects of smacking and the positive impact of authoritative parenting styles that do not include physical punishment." ‌​‌‌‌​‌‌‍‌​‌‌‌​‌​‍‌​‌‌‌​‌​
Why is the Welsh Government proposing to remove the defence of reasonable punishment in Wales?
The Welsh Government wants to make Wales a place where everyone lives in strong and safe communities and where parents are supported to give their children the best start in life. ‌​‌‌‌​‌‌‍‌​‌‌‌​‌​‍‌​‌‌‌​‌​
There is an increasing body of evidence showing that physical punishment is not effective and is potentially harmful to children; yet, it is still legal. We want to address this anomaly and send a clear message that physical punishment is no longer acceptable in a modern and progressive society. ‌​‌‌‌​‌‌‍‌​‌‌‌​‌​‍‌​‌‌‌​‌​
Attitudes to parenting practices have changed. In 1998, 88% of adults polled believed that it was sometimes necessary to smack a naughty child; however, by 2015, this figure had dropped significantly to 24%. Removing the defence of reasonable punishment will encourage parents in their use of more positive parenting techniques which are proven to be more effective. ‌​‌‌‌​‌‌‍‌​‌‌‌​‌​‍‌​‌‌‌​‌​
What is the current law?
Parents are currently able to use the defence of reasonable punishment against a charge of common assault. ‌​‌‌‌​‌‌‍‌​‌‌‌​‌​‍‌​‌‌‌​‌​
The Crown Prosecution Service guidance (external link) states that common assault is "where no injury or injuries which are not serious occur." ‌​‌‌‌​‌‌‍‌​‌‌‌​‌​‍‌​‌‌‌​‌​
Who will be affected if the defence of reasonable punishment is removed in Wales?
All children in Wales would be protected by law from physical punishment. It would also apply to any child visiting Wales. ‌​‌‌‌​‌‌‍‌​‌‌‌​‌​‍‌​‌‌‌​‌​
How will this change in law affect my everyday parenting?
In the course of daily life parents have a wide range of physical interactions with their children, for example through cuddles, brushing hair, or lifting into a car seat. Discipline is also an essential part of good parenting. The intention is only to prohibit the use of physical punishment of children. ‌​‌‌‌​‌‌‍‌​‌‌‌​‌​‍‌​‌‌‌​‌​
Evidence tells us that parents who combine high levels of parental warmth with high levels of supervision and support, or who have an 'authoritative' parenting style, are likely to raise children who are more confident, more independent and more socially responsible. ‌​‌‌‌​‌‌‍‌​‌‌‌​‌​‍‌​‌‌‌​‌​
If the defence of reasonable punishment is removed, won't lots of good parents be criminalised?
The Welsh Government's intention is to make Wales a place where it is not acceptable to physically punish children and where parents are supported to use more positive and effective ways of disciplining children. ‌​‌‌‌​‌‌‍‌​‌‌‌​‌​‍‌​‌‌‌​‌​
By removing the defence of reasonable punishment we would not be creating a new offence. We would be removing a defence to an existing offence of common assault. As such, the basis on which the Police and Crown Prosecution Service treat an accusation of physical punishment against a child will not change. ‌​‌‌‌​‌‌‍‌​‌‌‌​‌​‍‌​‌‌‌​‌​
Is there any harm in an occasional smack?
Many adults who are now parents and grandparents were smacked as children and may feel that it did them no harm. However each child is different and we cannot be sure of the effect that physical punishment may have until they are much older. ‌​‌‌‌​‌‌‍‌​‌‌‌​‌​‍‌​‌‌‌​‌​
There is no evidence proving physical punishment leads to improved behaviour in the long term. In light of this, we consider it is better to be clear that physical punishment can be replaced by alternative and more effective methods of discipline. ‌​‌‌‌​‌‌‍‌​‌‌‌​‌​‍‌​‌‌‌​‌​
What will be the impact of the change in law on public services?
We are working closely with the Police, the Crown Prosecution Service and Social Services in developing our legislative proposals. These agencies already receive and investigate reports of children being physically punished and use their standard procedures to determine on a case by case basis how best to proceed. ‌​‌‌‌​‌‌‍‌​‌‌‌​‌​‍‌​‌‌‌​‌​
The proposed removal of the defence of reasonable punishment will not create a new offence. As such, the basis on which the Police and Crown Prosecution Service treat an accusation of physical punishment against a child will not change. ‌​‌‌‌​‌‌‍‌​‌‌‌​‌​‍‌​‌‌‌​‌​
Whilst we anticipate that, in the short term, reporting of incidents may increase slightly as awareness of the change in the law grows. In the longer term, it is expected that this would decrease as public support for physical punishment continues to decline. ‌​‌‌‌​‌‌‍‌​‌‌‌​‌​‍‌​‌‌‌​‌​
52 countries around the world have already prohibited physical punishment and there has been no evidence of significant increases in prosecutions of parents in these countries following the change in law. ‌​‌‌‌​‌‌‍‌​‌‌‌​‌​‍‌​‌‌‌​‌​
Where can I find more advice and support on parenting?
Parenting advice and support, including tips on managing your child's behaviour, can be found on the Parenting. Give it Time website (external link), and you can also follow on Facebook. ‌​‌‌‌​‌‌‍‌​‌‌‌​‌​‍‌​‌‌‌​‌​

Your local Family Information Service will be able to tell you what advice, support and activities are available in your area. You can contact them by telephone on 0300 123 7777. ‌​‌‌‌​‌‌‍‌​‌‌‌​‌​‍‌​‌‌‌​‌​

‌​‌‌‌​‌‌‍‌​‌‌‌​‌​‍‌​‌‌‌​‌​
Spotted something? Got a story? Send a Facebook Message | A direct message on Twitter | Email: News@Deeside.com
---
Latest News
Over 30,000 sought financial help over Christmas period from Welsh Government's Discretionary Assistance Fund
Prime Minister sacks Conservative Party Chairman Nadhim Zahawi for "serious breach" of ministerial code.
Record number of people supported at pharmacies and GP surgeries, with health services at 'breaking point'
---