New build leasehold crackdown urgently needed in Wales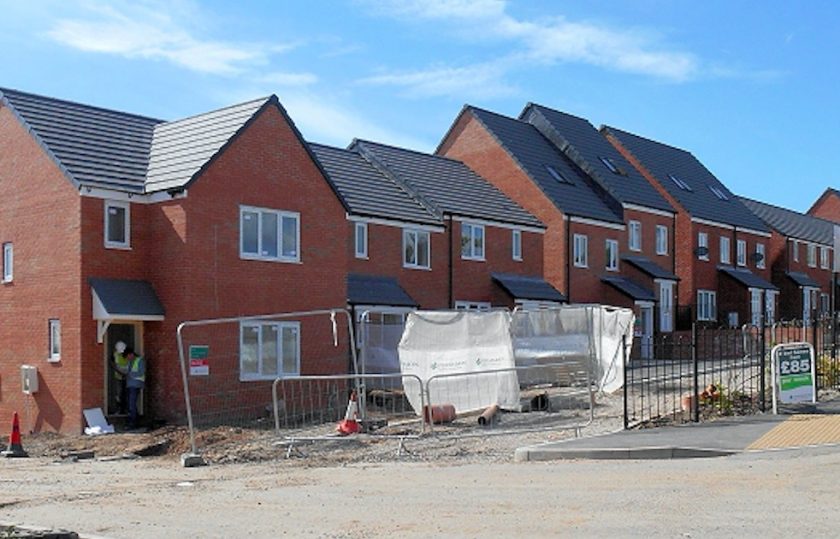 This article is old - Published: Monday, Oct 15th, 2018

The vast majority of new-build houses in England are to be sold as freehold in a move to tackle unfair practices in the leasehold sector. ‌​‌‌‌​‌‌‍‌​‌‌‌​‌​‍‌​‌‌‌​‌​
Communities Secretary James Brokenshire MP is set to launch a consultation today on plans to improve the leaseholder sector for would-be homeowners, the aim is to bring an end to the "unjustified selling of new houses as leasehold." ‌​‌‌‌​‌‌‍‌​‌‌‌​‌​‍‌​‌‌‌​‌​
The consultation will also propose that ground rents for new leases will be capped at just £10. ‌​‌‌‌​‌‌‍‌​‌‌‌​‌​‍‌​‌‌‌​‌​
On average leaseholders pay over £300 ground rent each year, with some paying as much as £700. ‌​‌‌‌​‌‌‍‌​‌‌‌​‌​‍‌​‌‌‌​‌​
The proposals will only apply to England, leading to calls for a similar ban to be implemented in Wales. ‌​‌‌‌​‌‌‍‌​‌‌‌​‌​‍‌​‌‌‌​‌​
Shadow Cabinet Secretary for Housing David Melding AM believes the Welsh Government should broaden proposals and provide redress for the hundreds of people who are currently stuck in the system. ‌​‌‌‌​‌‌‍‌​‌‌‌​‌​‍‌​‌‌‌​‌​
Mr Melding said: ‌​‌‌‌​‌‌‍‌​‌‌‌​‌​‍‌​‌‌‌​‌​
"The Communities Secretary is making significant strides to protect homeowners and to fix the fractured housing market.  ‌​‌‌‌​‌‌‍‌​‌‌‌​‌​‍‌​‌‌‌​‌​

In Wales we need to replicate that and go further by providing redress for the hundreds of people that are still entangled in this often unscrupulous and feudal system.  ‌​‌‌‌​‌‌‍‌​‌‌‌​‌​‍‌​‌‌‌​‌​

The Welsh Government need to build on these proposals and rebuild a market that people can trust, before a generation of people are denied the right of owning their own home simply because the system is too exploitative. ‌​‌‌‌​‌‌‍‌​‌‌‌​‌​‍‌​‌‌‌​‌​

There needs to be further consultation with the law commission to see how this can be achieved. ‌​‌‌‌​‌‌‍‌​‌‌‌​‌​‍‌​‌‌‌​‌​

The UK Government are taking concrete action, now it's the Welsh Government's turn." ‌​‌‌‌​‌‌‍‌​‌‌‌​‌​‍‌​‌‌‌​‌​
The Welsh Government introduced a voluntary Code of Practice for housebuilders in March to tackle leasehold concerns. ‌​‌‌‌​‌‌‍‌​‌‌‌​‌​‍‌​‌‌‌​‌​
It struck an agreement with major house builders including Deeside based Redrow as well as Taylor Wimpey, Bellway, Barratts, and Persimmon to ensure that leasehold contracts are only used 'when necessary' in Wales. ‌​‌‌‌​‌‌‍‌​‌‌‌​‌​‍‌​‌‌‌​‌​
The measures include: ‌​‌‌‌​‌‌‍‌​‌‌‌​‌​‍‌​‌‌‌​‌​
– A new criteria requiring developers to present a genuine reason for a house to be marketed as leasehold ‌​‌‌‌​‌‌‍‌​‌‌‌​‌​‍‌​‌‌‌​‌​
– Leasehold contracts to meet minimum standards, including limiting the starting ground rent to a maximum of 0.1% of the property's sale value ‌​‌‌‌​‌‌‍‌​‌‌‌​‌​‍‌​‌‌‌​‌​
– Leasehold agreements to run for a minimum of 125 years for flats and 250 years for houses. ‌​‌‌‌​‌‌‍‌​‌‌‌​‌​‍‌​‌‌‌​‌​
The measures were welcomed at the time by Alyn and Deeside MP Mark Tami who sits on an all-party parliamentary leasehold reform group. ‌​‌‌‌​‌‌‍‌​‌‌‌​‌​‍‌​‌‌‌​‌​
Mr Tami brandished the practice by housing developers selling homes as leasehold a 'scam' –  an issue which has hit many new build buyers in his constituency. ‌​‌‌‌​‌‌‍‌​‌‌‌​‌​‍‌​‌‌‌​‌​
Speaking in March Mr Tami said: ‌​‌‌‌​‌‌‍‌​‌‌‌​‌​‍‌​‌‌‌​‌​
"It is encouraging that major developers have already committed to no longer selling properties on a leasehold basis unless it is absolutely necessary, however we need to ensure all developers take this stance. ‌​‌‌‌​‌‌‍‌​‌‌‌​‌​‍‌​‌‌‌​‌​

I will continue to work on behalf of those already affected by the leasehold scandal. ‌​‌‌‌​‌‌‍‌​‌‌‌​‌​‍‌​‌‌‌​‌​

Both Westminster and Cardiff need to come up with a way to support these people." ‌​‌‌‌​‌‌‍‌​‌‌‌​‌​‍‌​‌‌‌​‌​
The Welsh Government said measures outlined earlier this year were only the start of plans to address concerns around leasehold. ‌​‌‌‌​‌‌‍‌​‌‌‌​‌​‍‌​‌‌‌​‌​
Rebecca Evans AM, Minister for Housing and Regeneration said: ‌​‌‌‌​‌‌‍‌​‌‌‌​‌​‍‌​‌‌‌​‌​
"I have not ruled out the possibility of legislation in the future, which may well be needed to make leasehold, or an alternative to it, fit for the modern housing market." ‌​‌‌‌​‌‌‍‌​‌‌‌​‌​‍‌​‌‌‌​‌​
‌​‌‌‌​‌‌‍‌​‌‌‌​‌​‍‌​‌‌‌​‌​
Spotted something? Got a story? Send a Facebook Message | A direct message on Twitter | Email: News@Deeside.com
---
Latest News
---