Low income households to get new Cost of Living Payments from Spring 2023 but claims of a 10% cut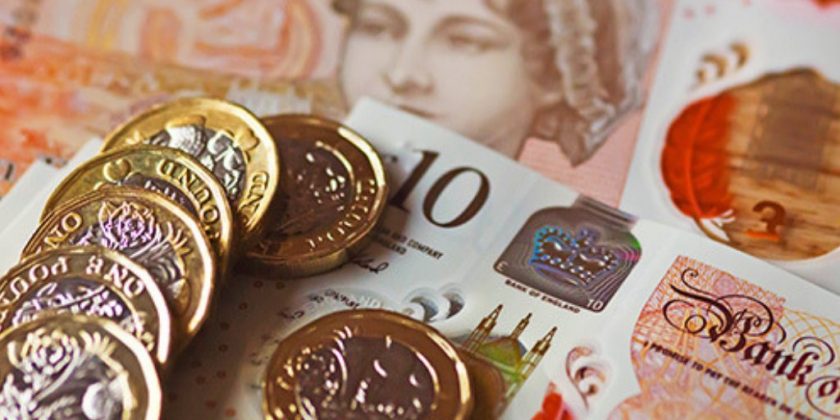 This article is old - Published: Tuesday, Jan 3rd, 2023
Millions of the lowest-income households across the UK will get up to £1,350 from the UK government in 2023/4 to help with the cost of living. ‌​‌‌‌​‌‌‍‌​‌‌‌​‌​‍‌​‌‌‌​‌​
The extra help was first announced by chancellor Jeremy Hunt in November's Autumn Statement. ‌​‌‌‌​‌‌‍‌​‌‌‌​‌​‍‌​‌‌‌​‌​
However a fuel poverty action group has said the support represents a 10% cut. ‌​‌‌‌​‌‌‍‌​‌‌‌​‌​‍‌​‌‌‌​‌​
The Department for Work and Pensions said most of the support would be made up of a £900 cost of living payment for more than eight million households paid in three instalments over the course of about 12 months from spring 2023. ‌​‌‌‌​‌‌‍‌​‌‌‌​‌​‍‌​‌‌‌​‌​
More than six million individuals on disability benefit will also receive a separate payment of £150 this summer, while an estimated eight million pensioners will be given an extra £300 next winter. ‌​‌‌‌​‌‌‍‌​‌‌‌​‌​‍‌​‌‌‌​‌​
Exact payment windows will be announced closer to the time, but are spread across a longer period to ensure a consistent support offering throughout the year. They will be broadly as follows: ‌​‌‌‌​‌‌‍‌​‌‌‌​‌​‍‌​‌‌‌​‌​
£301 – First Cost of Living Payment – during Spring 2023
£150 – Disability Payment – during Summer 2023
£300 – Second Cost of Living Payment – during Autumn 2023
£300 – Pensioner Payment – during Winter 2023/4
£299 – Third Cost of Living Payment – during Spring 2024
Work and Pensions Secretary, Mel Stride said: ‌​‌‌‌​‌‌‍‌​‌‌‌​‌​‍‌​‌‌‌​‌​
"We are sticking by our promise to protect the most vulnerable and these payments, worth hundreds of pounds, will provide vital support next year for those on the lowest incomes." ‌​‌‌‌​‌‌‍‌​‌‌‌​‌​‍‌​‌‌‌​‌​
"The government's wider support package has already helped more than eight million families as we continue to deal with the global consequences of Putin's illegal war and the aftershocks of the pandemic." ‌​‌‌‌​‌‌‍‌​‌‌‌​‌​‍‌​‌‌‌​‌​
Chancellor of the Exchequer, Jeremy Hunt added: ‌​‌‌‌​‌‌‍‌​‌‌‌​‌​‍‌​‌‌‌​‌​
"I know these are tough times for families across the UK who are struggling to meet rising food and energy costs, driven by the aftershocks of Covid and Putin's war in Ukraine." ‌​‌‌‌​‌‌‍‌​‌‌‌​‌​‍‌​‌‌‌​‌​
"That's why we're putting a further £900 into the pockets of over 8 million low income households next year. " ‌​‌‌‌​‌‌‍‌​‌‌‌​‌​‍‌​‌‌‌​‌​
"These payments are on top of above inflation increases to working-age benefits and the Energy Price Guarantee, which is insulating millions from even higher global gas prices." ‌​‌‌‌​‌‌‍‌​‌‌‌​‌​‍‌​‌‌‌​‌​
"Tackling inflation is this government's number one priority and is the only way to ease the strain of high prices, drive long term economic growth and improve living standards for everyone." ‌​‌‌‌​‌‌‍‌​‌‌‌​‌​‍‌​‌‌‌​‌​
Cut! ‌​‌‌‌​‌‌‍‌​‌‌‌​‌​‍‌​‌‌‌​‌​
The End Fuel Poverty Coalition which campaigns to influence government and other bodies to take action to end fuel poverty has said the support represents a 10% cut. ‌​‌‌‌​‌‌‍‌​‌‌‌​‌​‍‌​‌‌‌​‌​
In 2022/23, the most vulnerable households were given support of up to £1,500. For 2023/24 the figure reduces to £1,350. ‌​‌‌‌​‌‌‍‌​‌‌‌​‌​‍‌​‌‌‌​‌​
A spokesperson for the End Fuel Poverty Coalition said:
"Yet despite energy bills increasing by 20% from April 2023, the support for the most vulnerable announced by the Government has not increased from last year."
"In short, bills are going up, support is going down and households will be worse off than they were this winter."
"While we support the principle of prioritising support for those who need it the most, the Government must go further to help the millions of homes in fuel poverty throughout 2023."
Automatic payments
If individuals are eligible they will be paid automatically, and there will be no need to apply. ‌​‌‌‌​‌‌‍‌​‌‌‌​‌​‍‌​‌‌‌​‌​
Claimants who are eligible for any of the Cost of Living Payments and receive tax credits, and no other means-tested benefits, will receive payment from HMRC shortly after DWP payments are issued. ‌​‌‌‌​‌‌‍‌​‌‌‌​‌​‍‌​‌‌‌​‌​
The Government has announced a cut in the support available to households in fuel poverty next winter.
While the Energy Price Guarantee will continue to cap the unit cost of energy, all energy bills will increase by 20% from 1 April 2023 – at the same time as the Energy Bills Support Scheme finishes. ‌​‌‌‌​‌‌‍‌​‌‌‌​‌​‍‌​‌‌‌​‌​
Support ‌​‌‌‌​‌‌‍‌​‌‌‌​‌​‍‌​‌‌‌​‌​
If you are unsure about what support is available to you, Advicelink Cymru can help you check what you are entitled to and to claim what's yours. ‌​‌‌‌​‌‌‍‌​‌‌‌​‌​‍‌​‌‌‌​‌​
When you call Advicelink Cymru, on 0808 250 5700, you will get free and confidential advice about money you may be entitled to. ‌​‌‌‌​‌‌‍‌​‌‌‌​‌​‍‌​‌‌‌​‌​
Advicelink Cymru can help you: ‌​‌‌‌​‌‌‍‌​‌‌‌​‌​‍‌​‌‌‌​‌​
apply for welfare benefits, such as Personal Independence Payment, Carers Allowance and Pension Credit
get Welsh Government support with fuel costs, school and childcare expenses and further and higher education costs
The Advicelink Cymru helpline can also arrange for you to get help with debt and personal finance issues. ‌​‌‌‌​‌‌‍‌​‌‌‌​‌​‍‌​‌‌‌​‌​
How do I contact Advicelink Cymru? ‌​‌‌‌​‌‌‍‌​‌‌‌​‌​‍‌​‌‌‌​‌​
Get in touch with an Advicelink Cymru advisor today by calling the free helpline on 0808 250 5700. ‌​‌‌‌​‌‌‍‌​‌‌‌​‌​‍‌​‌‌‌​‌​
Lines are open from Monday to Friday between 9am to 5pm. Croesawir galwadau yn Gymraeg / Calls are welcomed in Welsh. ‌​‌‌‌​‌‌‍‌​‌‌‌​‌​‍‌​‌‌‌​‌​
What happens when I call the helpline? ‌​‌‌‌​‌‌‍‌​‌‌‌​‌​‍‌​‌‌‌​‌​
When you contact Advicelink Cymru, a trained advisor will talk to you about your circumstances and help you find out what support is available. ‌​‌‌‌​‌‌‍‌​‌‌‌​‌​‍‌​‌‌‌​‌​
The advisor will support you throughout the claim process and help you to fill in any claim forms. ‌​‌‌‌​‌‌‍‌​‌‌‌​‌​‍‌​‌‌‌​‌​
The advisor can also let you know what evidence you will need to support your claim. ‌​‌‌‌​‌‌‍‌​‌‌‌​‌​‍‌​‌‌‌​‌​
‌​‌‌‌​‌‌‍‌​‌‌‌​‌​‍‌​‌‌‌​‌​
Spotted something? Got a story? Send a Facebook Message | A direct message on Twitter | Email: News@Deeside.com
---
Latest News
---