Flintshire-based gymnastics academy reveals challenges caused by COVID-19 pandemic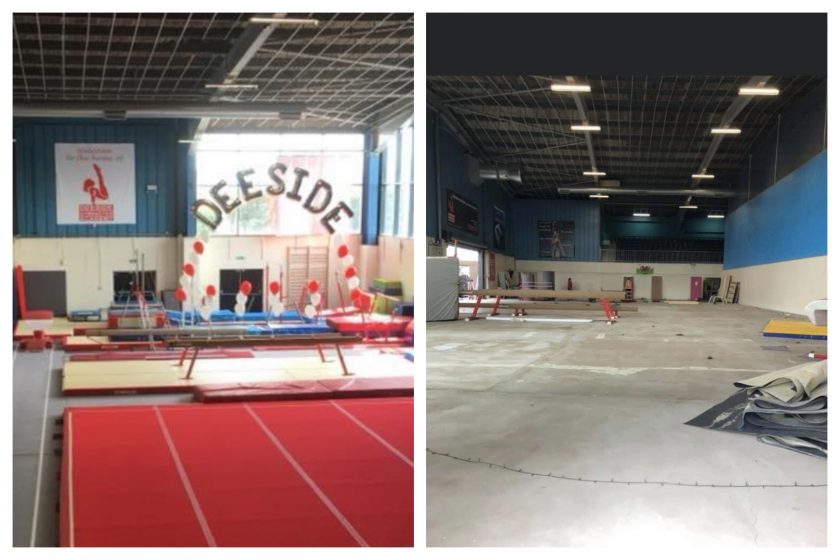 This article is old - Published: Friday, Feb 12th, 2021
A Flintshire-based gymnastics academy has revealed the challenges of the COVID-19 pandemic after being forced to relocate following Deeside Leisure Centre's hospital conversion. ‌​‌‌‌​‌‌‍‌​‌‌‌​‌​‍‌​‌‌‌​‌​
Deeside Gymnastics Academy, formerly based where Deeside Rainbow Hospital now stands, was founded in 1974 by Ernie Cookson who called the centre home until 1986. ‌​‌‌‌​‌‌‍‌​‌‌‌​‌​‍‌​‌‌‌​‌​
After moving to Hawarden Institute for five years to then finding home at the old Co-Op buildings in Queensferry for 10 years, the Academy eventually settled back at Deeside Leisure Centre. ‌​‌‌‌​‌‌‍‌​‌‌‌​‌​‍‌​‌‌‌​‌​
Due to the challenges of the COVID-19 pandemic however, they were forced to clear out their gym and find a new place to continue their line of work within the community. ‌​‌‌‌​‌‌‍‌​‌‌‌​‌​‍‌​‌‌‌​‌​
The past 18 months has also seen the club initially turned down for a grant to build their new home as well as abandoning all classes and coaching because of lockdown restrictions. ‌​‌‌‌​‌‌‍‌​‌‌‌​‌​‍‌​‌‌‌​‌​
Speaking to welshgymnastics.org, Joy Sumner, Level 4 Senior Club Coach, said: "We had been at the Deeside Leisure Centre for the best part of 45 years, yet within three weeks it was taken over and turned into a hospital – and will be so for a long while yet. ‌​‌‌‌​‌‌‍‌​‌‌‌​‌​‍‌​‌‌‌​‌​
"We were told on 2nd April last year that we would have to clear the gym out the next day and on the 3rd April it took just four hours to take our great club and a thriving business to be put into storage to leave our beloved gym as an empty room. ‌​‌‌‌​‌‌‍‌​‌‌‌​‌​‍‌​‌‌‌​‌​
"We didn't know what we were going to do or where we were going to go. ‌​‌‌‌​‌‌‍‌​‌‌‌​‌​‍‌​‌‌‌​‌​
"We had £80,000 worth of equipment in our facility at Deeside Leisure Centre and there were workmen coming in to rip it out to make way for the hospital. It has been a crazy time for everyone. ‌​‌‌‌​‌‌‍‌​‌‌‌​‌​‍‌​‌‌‌​‌​
"It meant we had to find a new home, temporary at first and then with a view to a bigger and brighter future. We started from scratch at the leisure centre and now we are doing it all over again. ‌​‌‌‌​‌‌‍‌​‌‌‌​‌​‍‌​‌‌‌​‌​
"All our classes and sessions at Deeside Leisure Centre have been stood down because of COVID, but we opened a small gym in Sandycroft just to keep our higher level of competitors fit and engaged. It is compact to say the least, about half the size of a gym floor, and we will keep it going for a while as the work on our new unit continues." ‌​‌‌‌​‌‌‍‌​‌‌‌​‌​‍‌​‌‌‌​‌​
The new venue is located in an old industrial unit on the Aviation Business Park which Welsh Gymnastics helped secure after stating the Academy's case for a grant worth £38,000. ‌​‌‌‌​‌‌‍‌​‌‌‌​‌​‍‌​‌‌‌​‌​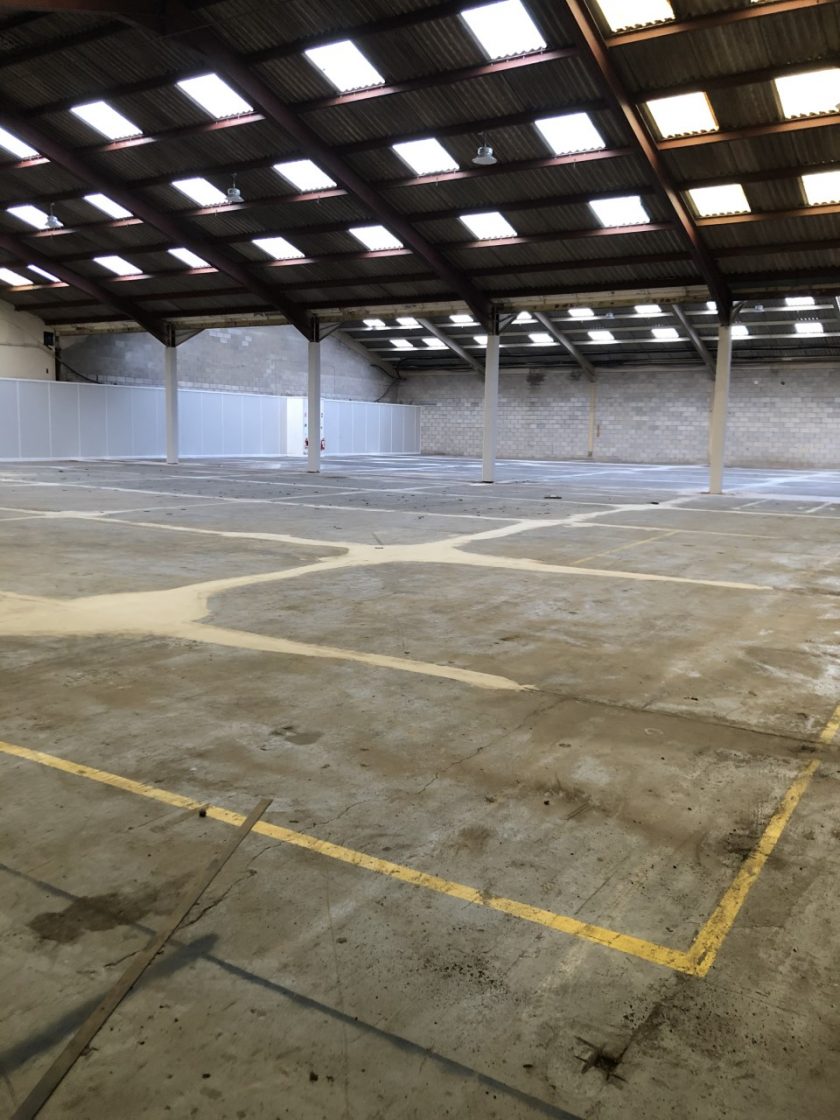 ‌​‌‌‌​‌‌‍‌​‌‌‌​‌​‍‌​‌‌‌​‌​
"Against the background of everything that has gone on during the COVID pandemic, ours is a happy story in parts. If it wasn't for Welsh Gymnastics and Sport Wales we wouldn't be going into our new building," added Joy. ‌​‌‌‌​‌‌‍‌​‌‌‌​‌​‍‌​‌‌‌​‌​
Members of the Academy and their parents helped raise almost £15,000 to go towards the cost of fitting out the new premises including a spectator balcony, disabled toilets, offices and more. ‌​‌‌‌​‌‌‍‌​‌‌‌​‌​‍‌​‌‌‌​‌​
Help also came in the form of Steve Spencer-Hughes, a nuclear engineer whose daughter, Esme, is an active gymnast at the club. ‌​‌‌‌​‌‌‍‌​‌‌‌​‌​‍‌​‌‌‌​‌​
Steve volunteered his services as fundraising manager and helped set up various events. ‌​‌‌‌​‌‌‍‌​‌‌‌​‌​‍‌​‌‌‌​‌​
He said: "We set up a fundraising committee 18 months ago and I became the Volunteer Fundraising Manager. We had a Christmas fair, online quizzes – anything to keep everyone together and to raise a bit of cash. ‌​‌‌‌​‌‌‍‌​‌‌‌​‌​‍‌​‌‌‌​‌​
"We are in an economically depressed area and the club offers so much to the community. After our gym was repurposed as a COVID Nightingale hospital we applied for 15 different grants, being offered £3,000 due to the cap on the funds available to us. We knew we would need more. ‌​‌‌‌​‌‌‍‌​‌‌‌​‌​‍‌​‌‌‌​‌​
"We reached out to Michelle Fulford, the CEO at Welsh Gymnastics, who was fantastic. ‌​‌‌‌​‌‌‍‌​‌‌‌​‌​‍‌​‌‌‌​‌​
"Michelle knew that we had felt that turning the building into a COVID hospital was a worthy cause, but also how difficult it had been for us to have to leave our premises, given the unique and pivotal role we play in our community. ‌​‌‌‌​‌‌‍‌​‌‌‌​‌​‍‌​‌‌‌​‌​
"We worked together and, with the Welsh Gymnastics team behind us, we were awarded £38,000 from investment they had managed to secure on our behalf. ‌​‌‌‌​‌‌‍‌​‌‌‌​‌​‍‌​‌‌‌​‌​
"Our new home was as bad as it could have been when we took it over. It was an empty shell; the floor needed levelling and it had a leaking roof. The heating system alone has cost £60,000. ‌​‌‌‌​‌‌‍‌​‌‌‌​‌​‍‌​‌‌‌​‌​
"We had probably outgrown where we were, but we were very comfortable there. The way the club has stuck together has been fantastic and we've raised some significant funds to go towards the refurbishments. This new development is going to be huge for the kids." ‌​‌‌‌​‌‌‍‌​‌‌‌​‌​‍‌​‌‌‌​‌​
For more information on Deeside Gymnastics Academy, visit their website https://www.deesidegymnasticsacademy.com/ or Facebook https://www.facebook.com/deesidegymnasticsacademy/. ‌​‌‌‌​‌‌‍‌​‌‌‌​‌​‍‌​‌‌‌​‌​
Spotted something? Got a story? Send a Facebook Message | A direct message on Twitter | Email: News@Deeside.com
---
Latest News
---