Delivery of Covid vaccine supplies to Wales face delays of up to four weeks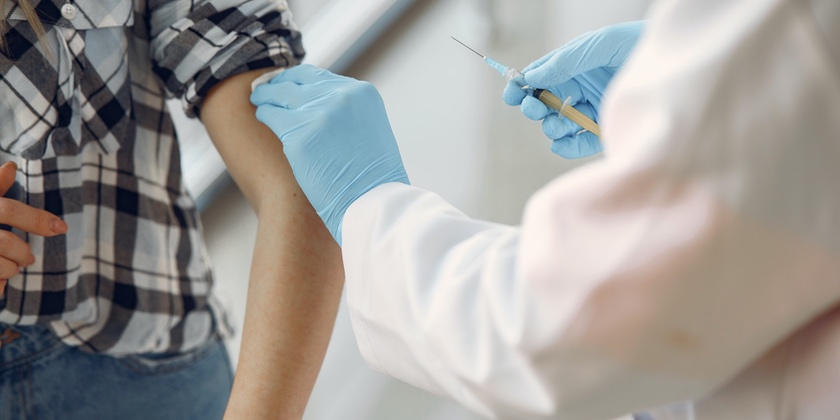 This article is old - Published: Thursday, Mar 18th, 2021
Covid-19 vaccine supplies to Wales will delivered up to 4 weeks later than originally planned, the Welsh government has confirmed. ‌​‌‌‌​‌‌‍‌​‌‌‌​‌​‍‌​‌‌‌​‌​
More than one-and-a-half million vaccine doses destined for the UK are to be re-tested. ‌​‌‌‌​‌‌‍‌​‌‌‌​‌​‍‌​‌‌‌​‌​
There is also delay to vaccine doses arriving from India, Health Secretary Matt Hancock has said, it's reported that impacts up to 4 million vaccine doses. ‌​‌‌‌​‌‌‍‌​‌‌‌​‌​‍‌​‌‌‌​‌​
The Welsh government has said it is working through "exactly what the reduced forecast means for our programme in Wales." ‌​‌‌‌​‌‌‍‌​‌‌‌​‌​‍‌​‌‌‌​‌​
Dr Gill Richardson, Chair of Wales' COVID-19 Vaccine Programme said: "We'll only be receiving half of what we were expecting." ‌​‌‌‌​‌‌‍‌​‌‌‌​‌​‍‌​‌‌‌​‌​
She told BBC Radio Wales this morning that the country recently received "quite a large consignment of AstraZeneca." ‌​‌‌‌​‌‌‍‌​‌‌‌​‌​‍‌​‌‌‌​‌​
"We've given that out to our health boards who distributed it at the GP and vaccination center level last week." ‌​‌‌‌​‌‌‍‌​‌‌‌​‌​‍‌​‌‌‌​‌​
"They still have plenty of those supplies. And we know that it will not affect any appointment scheduled before the end of March." ‌​‌‌‌​‌‌‍‌​‌‌‌​‌​‍‌​‌‌‌​‌​
A batch of 1.7m doses of the Oxford-AstraZeneca vaccine are being retested for "stability," Secretary of State for Health Matt Hancock told the Commons this afternoon. ‌​‌‌‌​‌‌‍‌​‌‌‌​‌​‍‌​‌‌‌​‌​
Mr Hancock also said that a scheduled delivery of vaccine from the Serum Institute of India – which is producing a billion doses of  Oxford-AstraZeneca – has also been delayed. ‌​‌‌‌​‌‌‍‌​‌‌‌​‌​‍‌​‌‌‌​‌​
He said: "In April, supply is tighter than this month and we have a huge number of second doses to deliver during April." ‌​‌‌‌​‌‌‍‌​‌‌‌​‌​‍‌​‌‌‌​‌​
"In the last week we've had a batch of 1.7 million doses delayed because of the need to retest its stability, events like this are to be expected in a manufacturing endeavor of this complexity and this shows the rigor of our safety checks." ‌​‌‌‌​‌‌‍‌​‌‌‌​‌​‍‌​‌‌‌​‌​
Speaking about the roll out in England, he said:  "We have committed to targets, it is vital to say that these targets to offer the vaccine to everyone, age 50 and over by the 15th of April, and to all adults by the end of July. I can confirm that we are on track to meet both of these targets." ‌​‌‌‌​‌‌‍‌​‌‌‌​‌​‍‌​‌‌‌​‌​
"There will be no cancelled appointments as a result of supply issues – second doses will go ahead as planned," he said. ‌​‌‌‌​‌‌‍‌​‌‌‌​‌​‍‌​‌‌‌​‌​
According to reports Wales will receive 240,000 fewer vaccines next month because of the supply issues. ‌​‌‌‌​‌‌‍‌​‌‌‌​‌​‍‌​‌‌‌​‌​
Wales' health minister Vaughan Gething issued a statement today on the supply delays, he was not specific in terms of the number of doses Wales will not receive. ‌​‌‌‌​‌‌‍‌​‌‌‌​‌​‍‌​‌‌‌​‌​
Mr Gething said: "More than 1.1 million people have now received their first dose and almost 300,000 people have received their full course." ‌​‌‌‌​‌‌‍‌​‌‌‌​‌​‍‌​‌‌‌​‌​
"The data over recent days shows the pace at which our vaccination teams can work when the supply is available; vaccinating around the rate of 1% of the population a day." ‌​‌‌‌​‌‌‍‌​‌‌‌​‌​‍‌​‌‌‌​‌​
"I have been clear throughout that supply is the limiting factor in our programme. If we had more supply, we could vaccinate more quickly." ‌​‌‌‌​‌‌‍‌​‌‌‌​‌​‍‌​‌‌‌​‌​
"Members will be aware of reports yesterday evening (Wednesday) of a reduction in supply available across the UK." ‌​‌‌‌​‌‌‍‌​‌‌‌​‌​‍‌​‌‌‌​‌​
"We have been informed by the UK Government that some of the supply we had been expecting to arrive in the UK before mid-April will now be delivered up to 4 weeks later than originally planned." ‌​‌‌‌​‌‌‍‌​‌‌‌​‌​‍‌​‌‌‌​‌​
"The UK Government has provided assurances that this should not impact on delivery of our commitments to offer a first dose of the vaccine to the current 9 priority groups by the middle of April and all other eligible adults by the end of July." ‌​‌‌‌​‌‌‍‌​‌‌‌​‌​‍‌​‌‌‌​‌​
"However, as we have every step of the way, we are working through exactly what the reduced forecast means for our programme in Wales." ‌​‌‌‌​‌‌‍‌​‌‌‌​‌​‍‌​‌‌‌​‌​
"We will continue discussions with the UK Government with a focus on ensuring we meet the milestones in our national strategy." ‌​‌‌‌​‌‌‍‌​‌‌‌​‌​‍‌​‌‌‌​‌​
"Significant supplies of vaccine were delivered to vaccination centres and GP practices last week and additional supplies are being delivered this week." ‌​‌‌‌​‌‌‍‌​‌‌‌​‌​‍‌​‌‌‌​‌​
"So there will be no impact on those who have received their appointment for vaccination." ‌​‌‌‌​‌‌‍‌​‌‌‌​‌​‍‌​‌‌‌​‌​
‌​‌‌‌​‌‌‍‌​‌‌‌​‌​‍‌​‌‌‌​‌​
Spotted something? Got a story? Send a Facebook Message | A direct message on Twitter | Email: News@Deeside.com
---
Latest News
---