Citizens Advice Flintshire call for volunteers amid record demand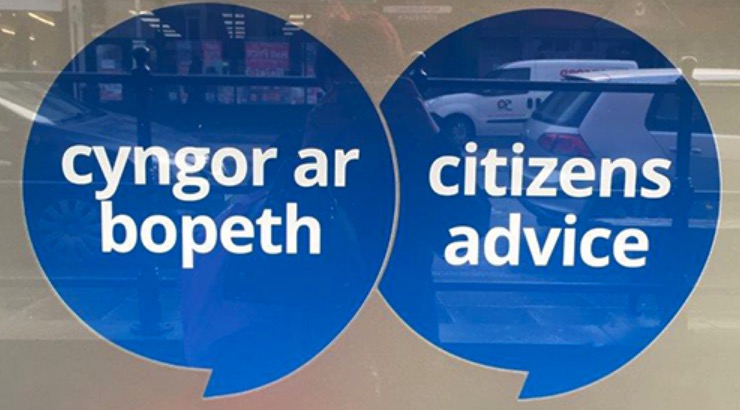 As record numbers of people turn to Citizens Advice for support amid escalating cost-of-living pressures, Citizens Advice Flintshire is rallying the community by calling for volunteers to help meet the soaring demand. ‌​‌‌‌​‌‌‍‌​‌‌‌​‌​‍‌​‌‌‌​‌​
Citizens Advice offices across Wales and England have seen record numbers of people seeking help, as new figures reveal. ‌​‌‌‌​‌‌‍‌​‌‌‌​‌​‍‌​‌‌‌​‌​
Between January and April 2023, an average of 9,600 people per day sought advice from the charity. ‌​‌‌‌​‌‌‍‌​‌‌‌​‌​‍‌​‌‌‌​‌​
Demand for crisis support, such as food bank referrals and charitable grants, soared by 178%. ‌​‌‌‌​‌‌‍‌​‌‌‌​‌​‍‌​‌‌‌​‌​
For the first time ever, more people faced a monthly bills deficit, with outgoings exceeding income. ‌​‌‌‌​‌‌‍‌​‌‌‌​‌​‍‌​‌‌‌​‌​
These figures provide a stark snapshot of the mounting pressures on households in the early months of 2023. ‌​‌‌‌​‌‌‍‌​‌‌‌​‌​‍‌​‌‌‌​‌​
The charity assisted more people in this period than in the same timeframe of any previous year, setting record highs on 70 different advice issues, including homelessness, food bank referrals, and debt. ‌​‌‌‌​‌‌‍‌​‌‌‌​‌​‍‌​‌‌‌​‌​
Citizens Advice assisted a record 94,000 people with food bank referrals and access to emergency charitable grants in the first four months of 2023. ‌​‌‌‌​‌‌‍‌​‌‌‌​‌​‍‌​‌‌‌​‌​
This constitutes a significant increase from 2020 and outstrips the total for the whole of 2019. ‌​‌‌‌​‌‌‍‌​‌‌‌​‌​‍‌​‌‌‌​‌​
Worryingly, the charity has also helped more homeless people (14,300) this year than at any other time on record. ‌​‌‌‌​‌‌‍‌​‌‌‌​‌​‍‌​‌‌‌​‌​
The number of private renters facing eviction issues was 49% higher than in the same period in 2020. ‌​‌‌‌​‌‌‍‌​‌‌‌​‌​‍‌​‌‌‌​‌​
And an alarming tenfold increase has been seen in the number of people unable to afford to top up their prepayment meter. ‌​‌‌‌​‌‌‍‌​‌‌‌​‌​‍‌​‌‌‌​‌​
In the first quarter of 2023, more people than ever faced a monthly bills deficit, where their income didn't cover basic bills. ‌​‌‌‌​‌‌‍‌​‌‌‌​‌​‍‌​‌‌‌​‌​
Over half of those seeking support for debt from Citizens Advice were in this position. ‌​‌‌‌​‌‌‍‌​‌‌‌​‌​‍‌​‌‌‌​‌​
Surging energy bills have contributed significantly to this problem. The charity saw a 112% increase in people seeking help with energy debt in the first four months of 2023, compared to the same period in 2020. ‌​‌‌‌​‌‌‍‌​‌‌‌​‌​‍‌​‌‌‌​‌​
Dame Clare Moriarty, Chief Executive of Citizens Advice, warned, "The cost-of-living crisis is far from over. The fact we've experienced our bleakest ever start of the year shows the government cannot afford to turn their gaze away from the issues people are facing. Millions of people are doing everything they can but it's still not enough." ‌​‌‌‌​‌‌‍‌​‌‌‌​‌​‍‌​‌‌‌​‌​
Call for volunteers ‌​‌‌‌​‌‌‍‌​‌‌‌​‌​‍‌​‌‌‌​‌​
In light of this crisis, Citizens Advice Flintshire is taking proactive steps to bolster its services. ‌​‌‌‌​‌‌‍‌​‌‌‌​‌​‍‌​‌‌‌​‌​
The organisation is currently recruiting Volunteer Assessors and is keen to hear from local individuals interested in assisting Flintshire residents with various issues, such as debt, benefits, energy, employment, and discrimination. ‌​‌‌‌​‌‌‍‌​‌‌‌​‌​‍‌​‌‌‌​‌​
"Citizens Advice Flintshire is a critical resource for local residents grappling with a range of problems. ‌​‌‌‌​‌‌‍‌​‌‌‌​‌​‍‌​‌‌‌​‌​
We're inviting people with transferable skills and life experience to join our ranks and help support and advise those seeking solutions," a spokesperson for the organisation said. ‌​‌‌‌​‌‌‍‌​‌‌‌​‌​‍‌​‌‌‌​‌​
Volunteers are the backbone of the free and confidential service provided by Citizens Advice Flintshire. ‌​‌‌‌​‌‌‍‌​‌‌‌​‌​‍‌​‌‌‌​‌​
In recognition of their invaluable role, full training is provided, and efforts are made to ensure a friendly and supportive environment for all volunteers. ‌​‌‌‌​‌‌‍‌​‌‌‌​‌​‍‌​‌‌‌​‌​
In addition to Volunteer Assessors, the organisation is also seeking a Volunteer Database Administrator, a role where accuracy is paramount. ‌​‌‌‌​‌‌‍‌​‌‌‌​‌​‍‌​‌‌‌​‌​
The current focus is on filling roles in their Deeside and Holywell offices. ‌​‌‌‌​‌‌‍‌​‌‌‌​‌​‍‌​‌‌‌​‌​
Anyone interested in volunteering or seeking more information about these opportunities is encouraged to contact Sophie, the Volunteer Coordinator, at training@flintshirecab.org.uk or by telephone on 01352 706841. ‌​‌‌‌​‌‌‍‌​‌‌‌​‌​‍‌​‌‌‌​‌​
Spotted something? Got a story? Send a Facebook Message | A direct message on Twitter | Email: News@Deeside.com
---
Latest News
---