NOTE: This content is old - Published: Wednesday, Jul 18th, 2018.
A brand new gym and studio development costing £1.4m is set to open next week at Mold Leisure Centre following a delay to the original opening date. 
Work which is coming to completion has seen the size of the current fitness facility doubled and a new fitness studio built.
The new development has been financed through Flintshire County Council's prudential borrowing scheme.
Aura, the charitable, not-for-profit, employee owned organisation which runs Flintshire Councils libraries and leisure facilities will pay back the borrowing.
A spokesperson for Aura said;
 "Whilst we recognise there has been a slight delay in the proposed opening date for our fantastic at Mold Leisure Centre, we believe it has been necessary to ensure that when we open the doors to our loyal customers the new facility meets their needs and high expectations.

The temporary delay has not increased the costs of the project which remain within the original budget approved by both Aura and Flintshire County Council.

The new gym will open on Wednesday, 25 July and we look forward to welcoming both existing and new customers.''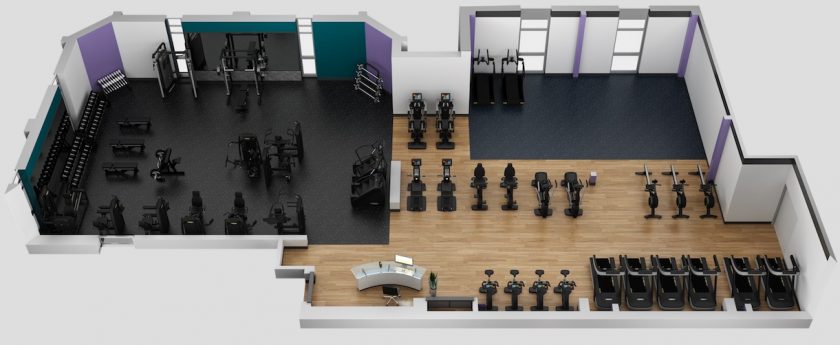 Christine Edwards, Board Chair for Aura, said:
"We are delighted with the investment into Mold Leisure Centre, in partnership with Flintshire County Council, as we continue on our journey as a new employee owned, not-for-profit organisation.

This development will contribute to Aura's purpose 'to benefit the community by improving quality of life through the provision of culture and leisure opportunities that improve mental health and physical well-being.'

We want to increase affordable ways to keep active by growing our services in Mold so they are sustainable for the future and work closely with all our community members from an early age."
For more information on the new fitness developments and membership details: www.aura.wales.