Parents are fuming over a High Schools threat to 'isolate' pupils if their hair is too short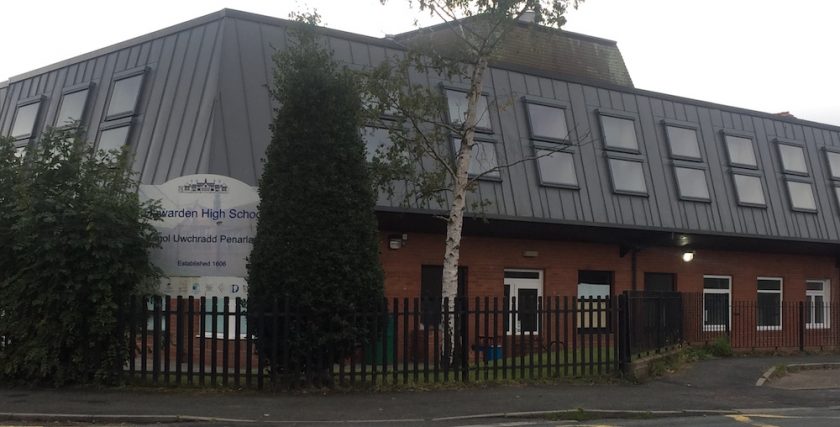 This article is old - Published: Monday, Sep 10th, 2018

A Deeside High School has been slammed by angry parents over a warning that children face 'isolation' from the rest of the school's pupils if their hair is cut shorter than a 'grade two' equivalent to 1/4 of an inch. ‌​‌‌‌​‌‌‍‌​‌‌‌​‌​‍‌​‌‌‌​‌​
Hawarden High School sent out a letter late last week praising uniform standards at this start of term saying standards have been "extremely high and almost everyone has been fully compliant." ‌​‌‌‌​‌‌‍‌​‌‌‌​‌​‍‌​‌‌‌​‌​
The letter goes onto say there has been one issue "in relation to the Uniform Policy of the school" which has caused "some debate" amongst school staff regarding haircuts and the "current fashion/trend for boys to have their heads or parts of their head shaved extremely short." ‌​‌‌‌​‌‌‍‌​‌‌‌​‌​‍‌​‌‌‌​‌​
Assistant Head Geraint Hughes writes; "There has been some debate amongst colleagues today as to whether this constitutes an 'extreme hairstyle' which would be unacceptable through the Governors' Uniform Policy." ‌​‌‌‌​‌‌‍‌​‌‌‌​‌​‍‌​‌‌‌​‌​
Following the 'debate' it now appears the school, which has over 1100 pupils, has classified a 'short back and sides' as an "extreme hairstyle". ‌​‌‌‌​‌‌‍‌​‌‌‌​‌​‍‌​‌‌‌​‌​
"I do not want to get in to any situation when I am being required to isolate students until their hair grows to an 'acceptable' length and so I ask that from this point onwards, when students are having their hair cut, no sections or whole heads should be trimmed shorter than a Grade 2." Mr Hughes states. ‌​‌‌‌​‌‌‍‌​‌‌‌​‌​‍‌​‌‌‌​‌​
The Assistant Head adds: "This will allow our focus to be on the learning experience and not be distracted by other issues." ‌​‌‌‌​‌‌‍‌​‌‌‌​‌​‍‌​‌‌‌​‌​
The letter comes just days after the school was forced to apologise to parents over a lack of communication around the withdrawal of a commercial bus service run by P&O Lloyd. ‌​‌‌‌​‌‌‍‌​‌‌‌​‌​‍‌​‌‌‌​‌​
Confusion over the service left pupils stranded at bus stops in Mancot and Sandycroft on the first day back to school following the summer break. ‌​‌‌‌​‌‌‍‌​‌‌‌​‌​‍‌​‌‌‌​‌​
Parents have reacted angrily to the letter questioning the school's priorities given the transport issues which it is struggling to find a solution for. ‌​‌‌‌​‌‌‍‌​‌‌‌​‌​‍‌​‌‌‌​‌​
Parent Jane Bellis told Deeside.com: ‌​‌‌‌​‌‌‍‌​‌‌‌​‌​‍‌​‌‌‌​‌​
"The bus situation has obviously infuriated parents, there were children with additional left stranded at the bus stop, yet the latest ridiculous uniform policy appears to have taken priority." ‌​‌‌‌​‌‌‍‌​‌‌‌​‌​‍‌​‌‌‌​‌​
"The day after the bus crisis reached fever pitch with parents, the school decided to issue a letter with far more urgency and consequences regarding uniform policy." ‌​‌‌‌​‌‌‍‌​‌‌‌​‌​‍‌​‌‌‌​‌​
"Since the threat to isolate pupils was issued by the school I have been flooded with messages from parents who say their children been kept in an 'isolation room' missing lunchtime and lessons for minor offences – just because they are simply trying to gain their own identity, personalities and creativity." ‌​‌‌‌​‌‌‍‌​‌‌‌​‌​‍‌​‌‌‌​‌​
Policy
The school's own uniform policy, which was last updated at the end of June 2018 fails to mention anything about boys who "have their heads or parts of their head shaved extremely short." ‌​‌‌‌​‌‌‍‌​‌‌‌​‌​‍‌​‌‌‌​‌​
That's despite popular styles such as the 'meet me at McDonald's' cut' which is part shaved and curly on top, being around since the turn of the year. ‌​‌‌‌​‌‌‍‌​‌‌‌​‌​‍‌​‌‌‌​‌​
The policy states:  'Hair should be of a natural colour (Dip-dyes are unacceptable). Inappropriate or extreme hairstyles are not allowed, this includes 'tram lines'. Patterns cut into the hair that is too 'styled.' Hair-bands and accessories must be of a plain style, for example, no flowers or bandanas are allowed.' ‌​‌‌‌​‌‌‍‌​‌‌‌​‌​‍‌​‌‌‌​‌​
The policy also says: 'The school is likely to make minor amendments to the school uniform policy as required in order to maintain positive behaviour and school discipline. All changes will be communicated to parents and pupils well in advance.' ‌​‌‌‌​‌‌‍‌​‌‌‌​‌​‍‌​‌‌‌​‌​
A Facebook page called "Save Our Schools" has seen over 120 comments posted, many from parents of children at the high school questioning the new 'policy.' ‌​‌‌‌​‌‌‍‌​‌‌‌​‌​‍‌​‌‌‌​‌​
One comment says: "How does hair affect learning. This world is going crazy." While comment says "school were built to educate children and give them the foundations to move on to get a job. I agree having a uniform but a child's haircut does not affect how they learn." ‌​‌‌‌​‌‌‍‌​‌‌‌​‌​‍‌​‌‌‌​‌​
So got a letter from the school today & within 3 days of this tweet they've moved goalposts on hairstyle, this is bloody ridiculous to now say that boys can't have less than a No2, how does this affect their learning? https://t.co/hqjjuaasa3 ‌​‌‌‌​‌‌‍‌​‌‌‌​‌​‍‌​‌‌‌​‌​

— Eric1878 (@Eric_Toffee1878) 7 September 2018 ‌​‌‌‌​‌‌‍‌​‌‌‌​‌​‍‌​‌‌‌​‌​
‌​‌‌‌​‌‌‍‌​‌‌‌​‌​‍‌​‌‌‌​‌​
Several parents have shared photographs on social media of children who have been told their hair is too short, the styles appear to be less 'extreme' than the ones pictured below. ‌​‌‌‌​‌‌‍‌​‌‌‌​‌​‍‌​‌‌‌​‌​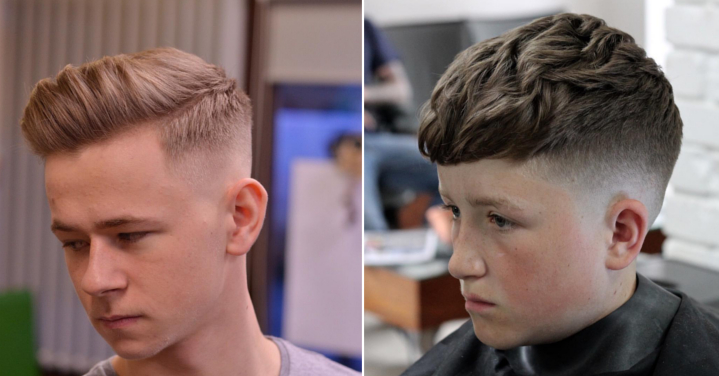 ‌​‌‌‌​‌‌‍‌​‌‌‌​‌​‍‌​‌‌‌​‌​
Under the new 'rule' these two hair styles are now seen as 'extreme' and would potentially see a pupil at Hawarden High School 'isolated' until it grew back to an 'acceptable' length – pictures used via @mattjbarbers (Instagram) left and @mozambeak (Instagram) right – are for illustrative purposes only and are not pupils of Hawarden High School
Currently there is no education legislation specifically covering the wearing of school uniform or other aspects of appearance such as hair colour and style in Wales. ‌​‌‌‌​‌‌‍‌​‌‌‌​‌​‍‌​‌‌‌​‌​
The schools governing body specify rules relating to appearance and a uniform which pupils are required to wear which parents and pupils 'sign up' to when joining a school. ‌​‌‌‌​‌‌‍‌​‌‌‌​‌​‍‌​‌‌‌​‌​
Last week Welsh Education Secretary, Kirsty Williams announced that new statutory guidance is to be brought in covering school uniform and pupil appearance following a 12 week consultation this autumn. ‌​‌‌‌​‌‌‍‌​‌‌‌​‌​‍‌​‌‌‌​‌​
Deeside.com approached Hawarden High School on Friday for a comment. ‌​‌‌‌​‌‌‍‌​‌‌‌​‌​‍‌​‌‌‌​‌​
Spotted something? Got a story? Send a Facebook Message | A direct message on Twitter | Email: News@Deeside.com
---
Latest News
---