Councillors unhappy at Flintshire's empty property backlog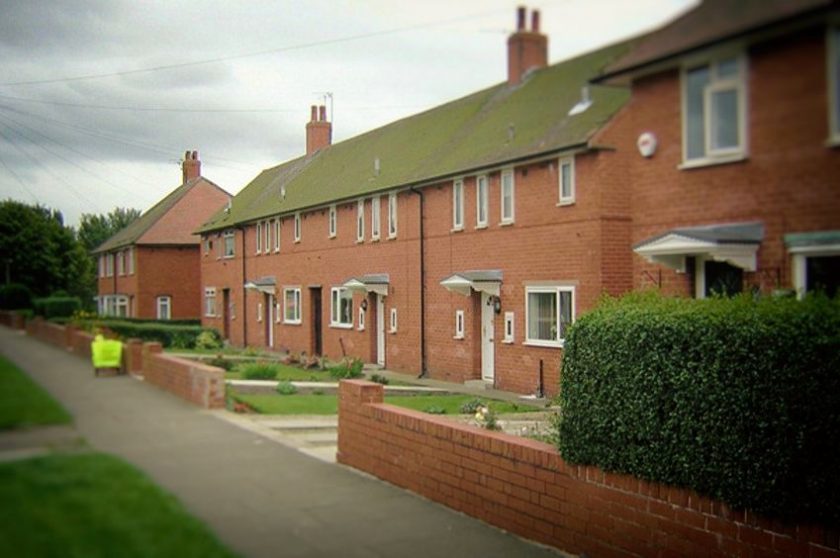 Flintshire Council's housing team has come under criticism from councillors unhappy at the authority's empty property backlog. ‌​‌‌‌​‌‌‍‌​‌‌‌​‌​‍‌​‌‌‌​‌​
Properties known as voids are council-owned homes which are empty and require work between the previous tenant moving out and being allocated to another tenant. ‌​‌‌‌​‌‌‍‌​‌‌‌​‌​‍‌​‌‌‌​‌​
The council's housing scrutiny committee met to receive its monthly update on the progress of voids as concern had been expressed previously about the high number of them and the slow turnaround in being allocated to tenants on the authority's waiting list. ‌​‌‌‌​‌‌‍‌​‌‌‌​‌​‍‌​‌‌‌​‌​
Members were unhappy that across March and April the number of voids had actually increased from 259 to 268 among their other concerns. ‌​‌‌‌​‌‌‍‌​‌‌‌​‌​‍‌​‌‌‌​‌​
These included the speed it has taken to get contractors up and running to carry out work, to the amount of work needed after previous tenants have moved out. ‌​‌‌‌​‌‌‍‌​‌‌‌​‌​‍‌​‌‌‌​‌​
But housing services manager Sean O'Donnell warned that if the process is rushed, 'void' properties may still be in a sub-standard state when given to tenants, adding that there could be 12 months before councillors see a decrease in figures and they may increase again before then. ‌​‌‌‌​‌‌‍‌​‌‌‌​‌​‍‌​‌‌‌​‌​
Connah's Quay Central Cllr Bernie Attridge (Ind) expressed concern about the condition of the properties the council was receiving back from tenants. ‌​‌‌‌​‌‌‍‌​‌‌‌​‌​‍‌​‌‌‌​‌​
He said: "We've got a crisis with voids. We're getting contacted daily by people needing council properties. ‌​‌‌‌​‌‌‍‌​‌‌‌​‌​‍‌​‌‌‌​‌​
"We've got people in Rhyl and Chester in hotels because we've got no properties available. ‌​‌‌‌​‌‌‍‌​‌‌‌​‌​‍‌​‌‌‌​‌​
"Why are we getting so many properties back needing so much work doing?" ‌​‌‌‌​‌‌‍‌​‌‌‌​‌​‍‌​‌‌‌​‌​
Cllr Attridge also queried properties being allocated six to seven months in advance with people on the waiting list chasing up councillors about when they will be ready. ‌​‌‌‌​‌‌‍‌​‌‌‌​‌​‍‌​‌‌‌​‌​
Mr O'Donnell assured councillors that inspections happen when a property is handed over for any work or damage left by the previous tenant, but a legacy of the pandemic was that they were unable able to visit during Covid, and some properties handed over were in poor condition in need of a lot of work. ‌​‌‌‌​‌‌‍‌​‌‌‌​‌​‍‌​‌‌‌​‌​
Chairing the meeting, Hawarden Aston Cllr Helen Brown (Ind) raised concern about the loss of rent and council tax due to slow turnover, whilst Mold South Cllr Geoff Collett (Lab) said the lack of progress was unacceptable. ‌​‌‌‌​‌‌‍‌​‌‌‌​‌​‍‌​‌‌‌​‌​
He said: "I must express my concerns. I'm very disappointed. ‌​‌‌‌​‌‌‍‌​‌‌‌​‌​‍‌​‌‌‌​‌​
"When we went to the meeting in January talking about voids we were told an unacceptable level would be in the region of 70 and that you would review that in six months. Well, we've got the figures for six months and they're worse and we're now told they could be worse in the next 12 months. ‌​‌‌‌​‌‌‍‌​‌‌‌​‌​‍‌​‌‌‌​‌​
"I really don't think that's good enough. I think something should be done as a matter of urgency to improve the situation and to say it'll take 12 months is just not acceptable, I'm sorry." ‌​‌‌‌​‌‌‍‌​‌‌‌​‌​‍‌​‌‌‌​‌​
Cabinet member for housing, Shotton West Cllr Sean Bibby (Lab) said he did not recall any assurances being made that the situation would be fixed quickly and called for time from fellow councillors. ‌​‌‌‌​‌‌‍‌​‌‌‌​‌​‍‌​‌‌‌​‌​
He said: "I think we have to remember if we were to rush this process we will find ourselves in the same situation in 12 months. ‌​‌‌‌​‌‌‍‌​‌‌‌​‌​‍‌​‌‌‌​‌​
"We'll be here in two or three years' time saying we've got a massive backlog of voids. We need to work with the officer who has got a framework and the contractors in place. ‌​‌‌‌​‌‌‍‌​‌‌‌​‌​‍‌​‌‌‌​‌​
"There is a legacy issue here, the pandemic. Covid is not an excuse but there was a period of time our tradesmen were unable to access properties, could only work in one room at a time. We can't wave a magic wand and make it go away." ‌​‌‌‌​‌‌‍‌​‌‌‌​‌​‍‌​‌‌‌​‌​
Cllr Bibby added: "We have to work with the contractors. If we rush this process, we could potentially lose contractors and be in a position where potentially 12 months down the line we're in an even worse situation." ‌​‌‌‌​‌‌‍‌​‌‌‌​‌​‍‌​‌‌‌​‌​
But the response cut no ice with Cllr Collett who replied: "We've already had six months. I'm sorry but I disagree with you Sean." ‌​‌‌‌​‌‌‍‌​‌‌‌​‌​‍‌​‌‌‌​‌​
Mr O'Donnell said he shared councillors frustrations but that contractors had only recently been appointed and they needed time to bed in. ‌​‌‌‌​‌‌‍‌​‌‌‌​‌​‍‌​‌‌‌​‌​
The committee noted the update. ‌​‌‌‌​‌‌‍‌​‌‌‌​‌​‍‌​‌‌‌​‌​
By Rory Sheehan – Local Democracy Reporter (more here). ‌​‌‌‌​‌‌‍‌​‌‌‌​‌​‍‌​‌‌‌​‌​
Spotted something? Got a story? Send a Facebook Message | A direct message on Twitter | Email: News@Deeside.com
---
Latest News
---