Students across Flintshire will get their GCSE results today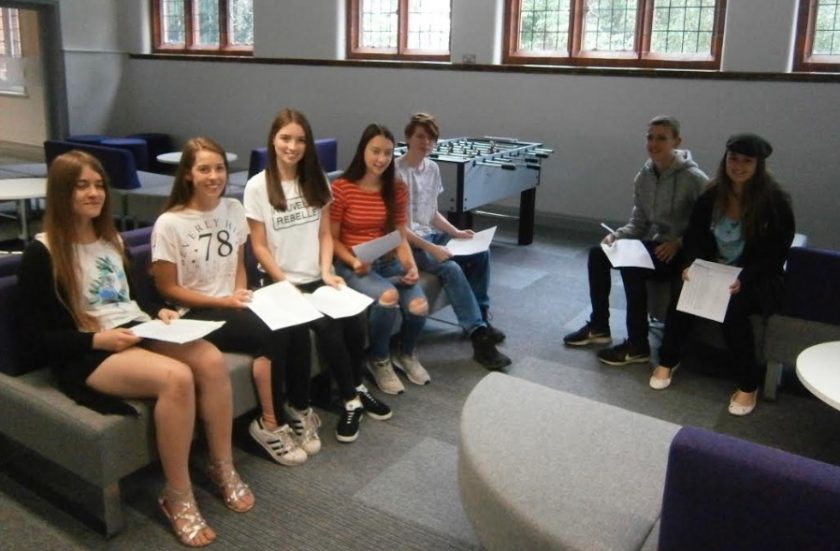 This article is old - Published: Thursday, Aug 23rd, 2018
Hawarden High School.
All Hawarden High year 11 pupils will leave the school with examination passes continuing the school's long standing tradition.
Headteacher, Mr. Simon Budgen, paid tribute to all the students who have worked hard, "particularly in a changing landscape of qualifications in Wales."
Mr Budgen added: "It is particularly pleasing this year to see so many pupils achieving the gold standard of five A*-C grades and therefore gaining passport for entry into our brand new Sixth Form or go on to employment/training."
I would like to thank all the students for their hard work and that of their parents and teachers in supporting them so ably".
"We are very pleased with the performance of a number of subjects that achieved over 90% A*-C grades this year, notably; Biology, Chemistry, Physics, Drama, Engineering, French, Product Design, Performing Arts, Public Services and Religious Studies".
Notable successes at Hawarden High School:
(12A*, 1A)
(11A*, 2A)
(10A*, 2A)
(8A*, 3A)
(6A*, 4A, 2B)
• 
Emily Rose-Coupe 
(6A*, 5A, 1B, 1C)
(5A*, 7A, 2B)
• 
Eryn Jones-Wilson 
(5A*, 7A)
(5A*, 4A, 2B, 1C)
(4A*, 7A)
(4A*, 4A, 6B)
---
The wait is over for hundreds of students in Flintshire as they get their GCSE results this morning.
Entries for GCSEs have all fallen this year, according to statistics published by Qualifications Wales.
The number of entries for GCSEs in Wales this summer are down by 13% falling from 334,095 in 2017 to 290,640 in 2018.
Good luck to all those in #AlynandDeeside collecting their #GCSE results today. @DeesideSixth / @colegcambria is open from 10am for advice and guidance on what to do next.

— Jack Sargeant AM (@JackSargeantAM) August 23, 2018
Only entries from Year 11 and Year 12 learners have increased.
Year 10 entries have seen the largest decrease, down by 78.1% from 61,280 in 2017 to 13,430 this summer.
The fall in the overall number of entries for GCSEs, AS and A levels in Wales for summer 2018 are thought to be influenced by several factors. These include changes to:
Population size;
Decisions made by schools and colleges about when to enter pupils for their GCSEs;
The average number of qualifications taken by individual learners, and
The types of qualifications taken in post-16 education and training.
There are 15 GCSEs being awarded for the first time this summer and this year has seen focus on the way science has been reformed. 
Six new science GCSEs will be awarded this results day – applied science single award, applied sciences double award, biology, chemistry, physics and double award science.
There are some key differences between GCSEs in Wales and England though they are of the same size and rigour:
In Wales:
Grading scales remain A* to G.
Some GCSEs will be linear with all exams taken at the end of the course; some will be modular.
Students must retake all of their exams when retaking a linear GCSE; non-exam assessment marks can be reused.
Students can only retake each unit once in modular GCSEs.
In England
Grading scale is 9 to 1 (9 being highest grade).
All exams taken at the end of the course (linear qualifications).
Students must retake all their exams when retaking the qualification; non-exam assessment marks can be reused.
Get in touch: Send a Facebook Message | A direct message on Twitter  | Email News@Deeside.com
Main Image: TES
Spotted something? Got a story? Send a Facebook Message | A direct message on Twitter | Email: News@Deeside.com