Rolls Royce wants to use Beluga's to fly engines from Broughton to Europe in the event of a 'no deal' Brexit.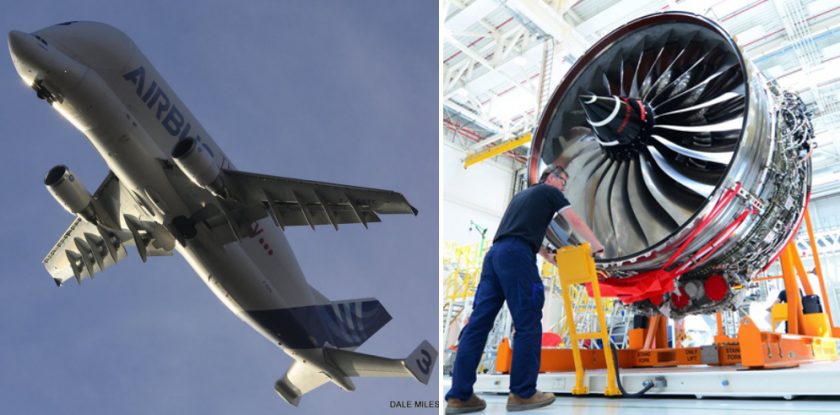 This article is old - Published: Saturday, Dec 15th, 2018
Rolls-Royce is reportedly in talks with Airbus to use Beluga transporter planes to deliver its engines to final assembly sites on the Continent in the event of a "disorderly" Brexit.
According to a report published by thetimes.co.uk Rolls Royce wants to use the Beluga transporter to fly its Trent XWB engines to factories in France and Germany in the event of a "disorderly" Brexit.
Rolls-Royce has been storing parts so that it has enough in the UK to ensure able to make 60 engines a month.
The Times report says the engine maker has spoken to Airbus about using its Beluga's to fly engines from the UK to Europe to avoid any disruption at sea ports in the event of a no-deal Brexit.
The report goes onto to say that despite Rolls Royce declining to comment, The Times understands the company hopes to put its Trent XWB engines on Beluga flights between Broughton and Airbus sites in Toulouse, southwestern France.
Rolls Royce is increasing production of the Trent XWB to one a day for the Airbus A350 which is set to become the planemakers best selling long haul jet.
BelugaXL
To support a ramp up in production of the A350 XWB Airbus will gradually replace its five existing Beluga's A300-600ST with a similar number of BelugaXL aircraft, derived from the company's versatile A330 widebody product line. 
In addition to the significant use of existing components and equipment, Airbus' new A330-based BelugaXLs will incorporate newly-developed elements including its lowered cockpit, a highly-enlarged cargo bay structure, and modified rear and tail section.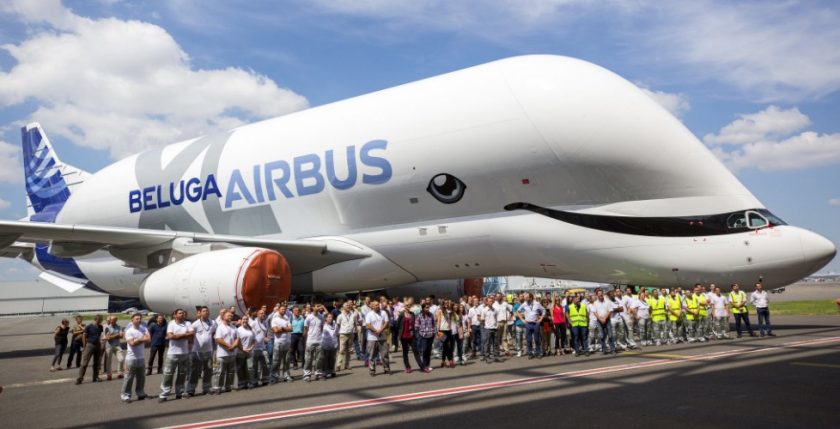 The no. 1 BelugaXL performed its maiden flight in July 2018, with the first of these aircraft planned to enter service in mid-2019 – initially operating in parallel with the existing A300-600ST fleet, which is to be progressively retired through 2025.
With a wingspan of 60 meters – 35% bigger than of the existing Beluga – along with increased capacity and take-off weight, Hawarden Airfield is being upgraded to a 'Code E' aerodrome which has required modifications ahead of the new transporter coming into service.
This has seen the resurfacing of the runway, new turn pads to both ends of the existing runway and the erection of blast fences.
Beluga XL is expected to arrive fly over to Broughton for the first time in February as part of the airworthiness certification process.
Beluga feature image by Dale Miles (@photoDaleMiles) captured flying over the Groves in Chester on Friday.
Spotted something? Got a story? Send a Facebook Message | A direct message on Twitter | Email: News@Deeside.com