Police Federation brands Phase 2 vaccine rollout as an 'utter betrayal' after officers refused priority access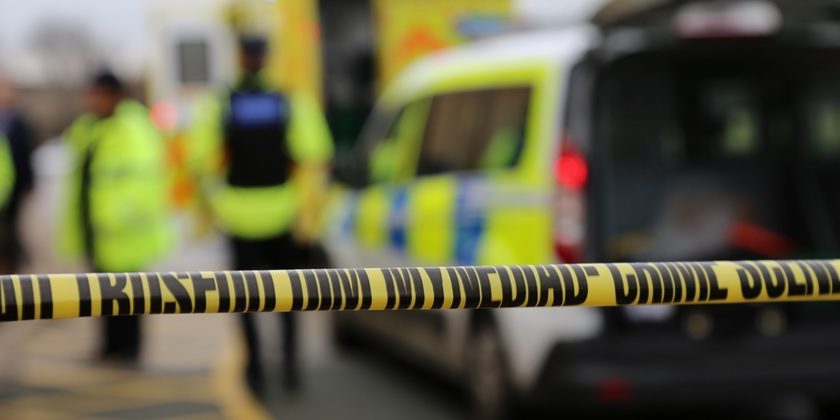 The Police Federation of England and Wales (PFEW) has hit out after police officers were refused priority access to Covid jabs in the second phase of the vaccine roll out.
PFEW has branded the decision a "a deep and damaging betrayal that will not be forgotten."
The Chief Constable of North Wales Police has called for the decision to be reconsidered "in recognition of the unique role of policing."
The Joint Committee on Vaccination and Immunisation (JCVI) announced phase 2 of the Coronavirus vaccination programme on Friday, it has advised all UK governments to stick with an age based approach.
JVCI says the following groups should be prioritised, once all at-risk groups in phase one have been offered at least one dose of the vaccine:
all those aged 40-49 years
all those aged 30-39 years
all those aged 18-29 years
JVCI said that focusing on age would "provide the greatest benefit in the shortest time".
It concluded that the most effective way to prevent death and hospital admission is to carry on prioritising people by age.
The Welsh Government has followed the independent advice on vaccine priority from the JCVI since the start of the vaccine rollout as have all the devolved administrations.
There have been calls for teachers, police and other key workers to be prioritised but the JCVI says a "more complex system would require the setting up of new systems and arrangements "which would take time and potentially slow down deployment."
Wales' chief medical officer, Dr Frank Atherton said yesterday: "We asked JCVI to look carefully at the occupational issue, it was really important they did that."
"When they did, they came to two conclusions, first of all, taking an age based process covers most of those professions."
"For example, 45 per cent of frontline police staff are aged over 40, 60 per cent of people in education and childcare are at over 40, that was the the the easiest way, and the safest way to get to those populations."
Dr Atherton added: "The other point was that the JCVI came to the conclusion that if we were to make a decision to go down an occupational line, it would be a much more complex process, it would slow down the whole process."
"So in the interest of everybody's health and speed, efficiency, safety and effectiveness [of the roll out] it was deemed that it's the right thing to go down the age criteria, and we fully endorsed that in Wales."
National Chair of the Police Federation of England and Wales, John Apter, said: "This announcement shows a complete lack of understanding about policing this pandemic and is an utter betrayal of police officers."
"My colleagues have been on the frontline since the first national lockdown last March, risking infection and even death to keep the public safe."
"Together with others across policing, we have never said police officers should jump the queue but should be prioritised."
"It's right that the most vulnerable and health and care workers were vaccinated; but what about police officers who cannot mitigate against the risks of contracting and spreading this deadly virus? Yet the calls to prioritise policing have been ignored."
"The very nature of policing is unpredictable and means my colleagues often cannot socially distance."
"They are going into people's homes, going into hospitals, and having to get up close and personal when helping people or making an arrest."
"We are sick of warm words and no action by our political leaders who have demanded so much from policing during this pandemic."
"We will now explore every possible avenue open to us to protect our members from this deadly virus and this complacent government."
North Wales Police Chief Constable Carl Foulkes, along with counter parts for the other three Welsh forces issued a statement yesterday , in it they said:
"Police officers by the nature of their role have to go into different settings and come into contact with all high risk groups along with also being unable to social distance and on many occasions cannot maintain PPE as designed,  given the physical role they have to undertake."
"In addition they are being tasked with enforcing isolation and quarantine arrangements on the government's behalf on those they know have the virus."
"We believe that now the most vulnerable have been vaccinated we should seek to vaccinate those that risk their own safety and health, not through choice but through necessity to keep us all safe."
"We recognise the challenge of identifying those in a specific employment, but within policing this information can be made readily available and we are happy to supply this information."
"Protecting the protectors we believe is key if we are to maintain the trust of front line officers who are daily going above and beyond."
"As such we would ask that this decision is reconsidered in recognition of the unique role of policing, additionally we will continue to work, in Wales, with the Welsh Government in relation to this matter."
North Wales Police and Crime Commissioner Arfon Jones also hit out at the "extremely disappointing news."
He said: "Police officers deserve better treatment than this because they are among the heroes of this pandemic.
"The recommendation that they, along with teachers, should not be given priority is a real kick in the teeth when they potentially they put their lives on the line every time they go out on duty.
"The Covid pandemic has added another layer of risk to an already dangerous job, especially when new and more contagious variants of the virus are spreading the disease.
"Unbelievably, police officers have had to deal with the additional threat from a small minority of offenders spitting or coughing in their faces, saying they are infected with coronavirus.
"As a matter of urgency, am calling on the Welsh Government to put this right by including police officers among those given priority to receive a jab so they can continue to protect our communities across North Wales during the pandemic."
Spotted something? Got a story? Send a Facebook Message | A direct message on Twitter | Email: News@Deeside.com