Police appeal for information after livestock attack in Flintshire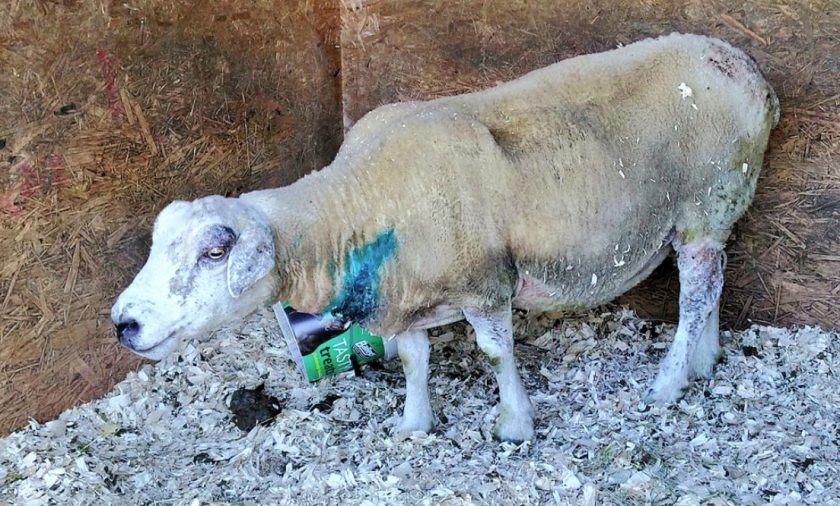 This article is old - Published: Monday, Jun 25th, 2018
North Wales Police Rural Crime Team has launched an appeal for information following a livestock attack in Gronant over the weekend.
Police say two loose Patterdale type dogs one black and one white were seen chasing and attacking the flock sheep at around 4.30pm on Saturday.
A spokesperson for the team said; "Dolly, after some stitches should make a recovery despite her throat being ripped open."
Anybody who may have witnessed the incident or has any information which may help the police call 101 reference number W085197.
Livestock attacks place a major financial burden on farmers through loss of animals and vets bills for those that survive.
Police say the scale of the problem is hard to measure due to a lack of data as they have no formal requirement to record livestock attacks, though they want the law changed to facilitate this.
Figures released as part of Freedom of Information Request to North Wales Police show that between September 2013 until 31st December 2017 there were 469 livestock attacks in the region.
-648 animals were killed in the attacks
-376 animals were injured.
-52 dogs have been shot dead by farmers protecting their livestock
-55 people have been prosecuted as a result of livestock attacks.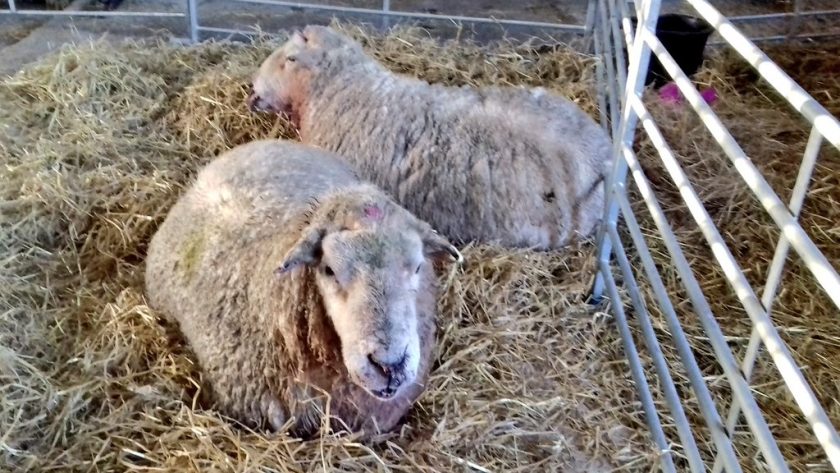 Two sheep injured in an attack in Lixwm last December – on of a number of attacks in the area.
Sheep are valuable assets and any harm to them harms a farmer's livelihood says the National Sheep Association (NSA)
An article on the NSA website says: 'It is every dog's instinct to chase, even if they are usually obedient and good with other animals.
Chasing by dogs can do serious damage to sheep, even if the dog doesn't catch them. The stress of worrying by dogs can cause sheep to die and pregnant ewes to miscarry their lambs.
Sheep fleeing from dogs are often killed or seriously injured by their panicked attempts to escape, causing untold damage to fences and field boundaries in the process.
Dogs chasing ewes and lambs can cause mis-mothering issues, with lambs dying from starvation or hypothermia when they become separated from their mother and fail to find her again.
Dog bites can cause death in sheep or necessitate them being put down at a later date or in less severe cases considerable veterinary bills and additional welfare issues as a result of flies being attracted to the blood and leading to a nasty health problem in sheep called 'fly strike'. Injuries to sheep can also delay the normal farming routine, be it the mating season or administration of vital medicines and vaccines.
It is an offence to allow a dog to worry sheep. Worrying includes attacking or chasing sheep and, in some circumstances, farmers are legally entitled to shoot dogs if they are endangering their sheep.'
Spotted something? Got a story? Send a Facebook Message | A direct message on Twitter | Email: News@Deeside.com